World-renowned biodiversity experts are urging government officials from more than 190 countries meeting in Cancún, Mexico to step up efforts to integrate the protection of biodiversity into strategies, plans and polices in tourism and other sectors of the global policy-making agenda.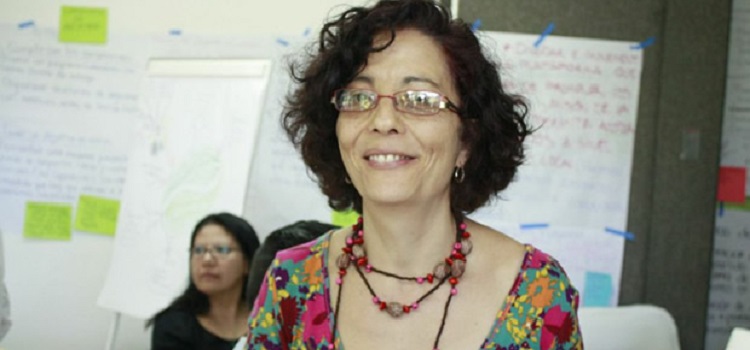 Cancún, which is well-known for its tourism and home to a growing ecotourism industry expected to see a record number of visitors in 2016, is the destination of government officials attending the United Nations Conference of the Parties of the Convention on Biological Diversity (CBD COP13) over the next two weeks. In the town, as in many other scenic places around the world, tourism glues concerns over conservation and development.
"Tourism in Cancún is a good example of how the beauty of the sea and the comfort of its luxury resorts impact biodiversity of coastal mangroves and create huge social inequity. However, many bottom-up initiatives are starting from the amazing biodiversity culture and knowledge in the region to encourage small-scale tourism opportunities in which social justice, development and biodiversity conservation can co-exist," says scientist, Patricia Balvanera at the Universidad Nacional Autónoma de México (UNAM).
Leading researchers presented case studies at the Scientific Forum on Biodiversity (1-2 December) in Cancún, which demonstrated that tourism can be an opportunity to identify interdependencies and opportunities for new development schemes that conserve biodiversity while promoting livelihoods. The event attracted over 300 scientists, practitioners and decision-makers, as well as large international scientific organisations, such as Future Earth, the Inter-American Institute for global change research (IAI) and the International Union of Biological Sciences (IUBS).
"As scientists, we want to partner with decision-makers and civil society to find common ground to generate the knowledge, capacity and pathways to lead us to a more sustainable future," Balvanera says.
The outcome of the UN Biodiversity negotiations will be policy decisions that guide nations on integrating biodiversity considerations into agriculture, forestry, fisheries, tourism and health national policies.
Scientists have highlighted four main areas where science can provide guidance for a better integration of biodiversity into actionable policies and the development agenda:
Understanding and monitoring the ways in which biodiversity changes affect human well-being in the short- and long-term, such as through food security;
Recognising the interactions (synergies and trade-offs) among the diversity of values of biodiversity (economic, ecological, social, cultural, etc.) held by individuals and society;
Ensuring policy coherence within and across production sectors toward the conservation and sustainable use of biodiversity, such as using planning at the landscape scale;
Creating partnerships between different stakeholders and scientists to co-generate relevant information, knowledge and foster transformative changes.
Policy coherence within and across production and health sectors is key to the conservation and sustainable use of biodiversity.
"To the extent possible, policy must be evidence-based, not only because it is the right way to do things, but also because it protects against the appearance of pursuing particular political agendas or preconceived notions," highlights Daniel Bausch, a medical scientist at Tulane University and Consultant for the World Health Organisation (WHO).
Bausch leads a team conducting research on the biodiversity roots of diseases associated with rodents.
"In our particular case, our research information would allow policy-makers to say 'we are building a road through a forest: what are the consequent changes in rodent fauna that we can anticipate? And knowing that rodents may carry infectious pathogens, what are the risks to human health, how do the affected inhabitants perceive those risks, and how can we mitigate them?'" he says.
Scientists expect governments to integrate biodiversity in sectors in which activities have a considerable impact on the variety of life on the planet.
"We (scientists) want to emphasise that biodiversity change needs to be elevated to the policy-makers' and the general public's perception that this is a global change urgency equivalent to that of climate change if we are to maintain a resilient planet," scientist Rodolfo Dirzo says.
The set of decisions for the conservation and sustainable use of biodiversity that will be adopted by decision-makers in Cancún add increasing pressure on nations to plan suitable policies to meet the goals of the Paris Agreement on Climate Change and the 2030 Agenda for Sustainable Development.