Former New York City Mayor and philanthropist, Michael R. Bloomberg, on Monday, 5 December 2016, announced that he is committing an additional $360 million to the global fight against tobacco use, bringing his total commitment to nearly $1 billion.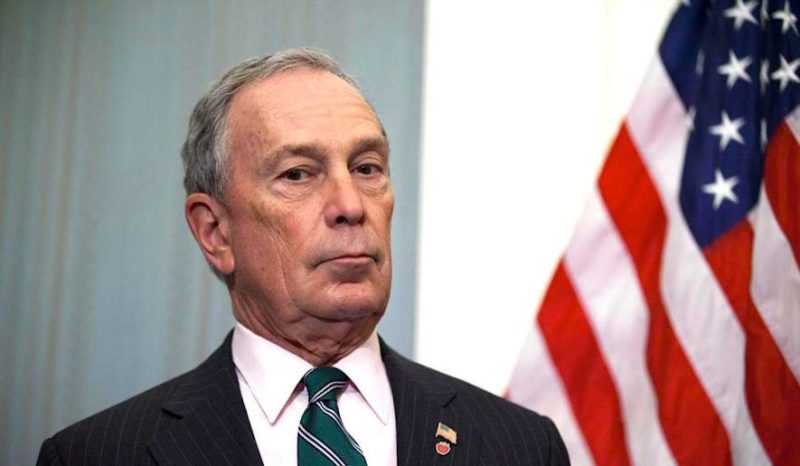 Matthew L. Myers, President, Campaign for Tobacco-Free Kids, pointed out in a statement that Monday's announcement continues the visionary leadership Mayor Bloomberg and Bloomberg Philanthropies have provided in combating a global epidemic that would otherwise kill one billion people worldwide this century.
According to Myers, since its launch 10 years ago, the Bloomberg Initiative to Reduce Tobacco has changed the trajectory of the tobacco epidemic, saving the lives and improving the health of millions of people. He added that it has supported the implementation of proven tobacco control laws and policies in 59 countries, reaching 3.5 billion people and saving an estimated 30 million lives. After rising inexorably, cigarette sales worldwide have finally started to fall, Myers remarked.
"The Bloomberg Initiative to Reduce Tobacco Use is likely to have saved more lives, more quickly, and have as great an impact on the health of people around the world as any other public health initiative ever carried out," the statement emphasised.
It added however that, despite this progress, much works remains to be done.
"Tobacco use currently kills six million people worldwide each year. The tobacco industry continues to ruthlessly peddle its deadly and addictive products around the world, especially to children and other vulnerable populations. And the industry continues to fight efforts to reduce tobacco use at every turn.
"Michael Bloomberg rightly recognises that efforts to reduce tobacco use must be equally aggressive and sustained. This new commitment will expand and accelerate implementation of proven, evidence-based strategies to reduce tobacco use, with a focus on low- and middle-income countries that will account for 80 percent of the world's tobacco-related deaths by 2030. Particular emphasis will be on reducing the affordability of tobacco products, which is one of the most effective ways to prevent kids from starting to use tobacco and encourage tobacco users to quit.
"The Campaign for Tobacco-Free Kids is honoured to be a partner in the Bloomberg Initiative and will continue to assist governments and non-governmental organisations in implementing proven measures to reduce tobacco use. Other partners in the Bloomberg Initiative include the Centers for Disease Control and Prevention Foundation, International Union against Tuberculosis and Lung Disease, Johns Hopkins Bloomberg School of Public Health, World Health Organisation and Vital Strategies."
The Bloomberg Initiative spans more than 110 countries and has been the catalyst for life-saving change across the globe. Since the launch of the Bloomberg Initiative:
44 countries have enacted comprehensive smoke-free laws.
34 countries have enacted comprehensive bans on tobacco advertising, promotion and sponsorship.
98 countries and eight jurisdictions have required graphic health warnings covering at least 30 percent of the cigarette pack.
In addition, the Anti-Tobacco Trade Litigation Fund created by Bloomberg Philanthropies and the Bill & Melinda Gates Foundation provides funding and legal support for governments whose tobacco control policies are facing legal challenges from tobacco companies. This initiative provided critical support to Uruguay in defending its landmark tobacco control laws against an international legal challenge by Philip Morris International, achieving a landmark legal victory this year that has been felt around the world.
"We are making enormous progress in the global fight against tobacco thanks to the vision, unmatched commitment and results-focused approach of Mayor Bloomberg and Bloomberg Philanthropies. Mayor Bloomberg's renewed commitment moves us closer to a future free of the death and disease caused by tobacco," added Myers.