An ecologist, Mr Habib Omotosho, has urged the Federal Government to regulate industrial pollution to combat climate change.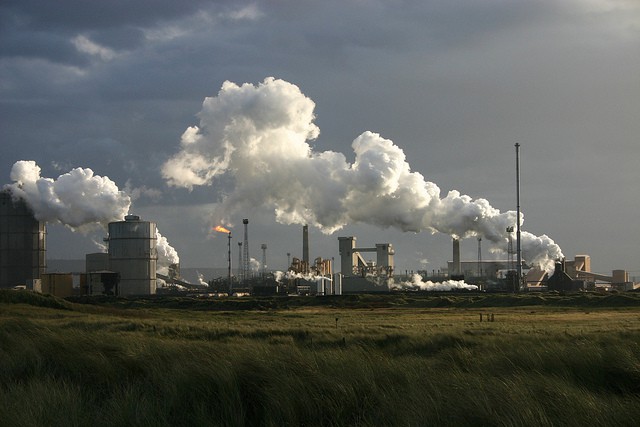 Omotosho, the National Coordinator, Environmental Advancement Initiative, an NGO, gave the advice in an interview with News Agency of Nigeria (NAN) in Abuja on Thursday, July 5, 2018.
Similarly, an environmentalist, Mr Rasheed Lawal, has told the Lagos State House of Assembly to enact a law to compel individuals and corporate bodies in the state to plant trees.
Lawal, who suggested this in an interview with NAN in Lagos on Friday, July 6, said that tree planting was crucial in securing Lagos as a mega-city.
"Legislation should be enacted to encourage planting of trees, especially in the new settlements in Lagos State,'' he argued, pointing out that planting of trees would "sink" greenhouse gases, produced by regular activities in the state, which is cited as Nigeria's most populous city and economic hub.
Omotosho said the government must swing into action as cement, textile, petrochemicals and other manufacturing industries were responsible for major emissions in the country.
He also said that the power sector needed to be fully decarbonised to achieve a climate-safe future.
According to him, these industries must decarbonise as a matter of priority.
"Around 300 million children currently live in areas where the air is toxic – where the air they breathe exceeds international limits by at least six-fold.
"This puts the poorest and most vulnerable children at the greatest risk.
"Children are not the only ones who suffer from poor air quality. Reducing air pollution can help grow economies and combat climate change," he said.
Omotosho urged the government to provide the enabling environment for the private sector to drive the production of affordable renewable energy in the country.
Lawal, Co-chair of the Advocate for Clean Climate and Environment group, said the number of people residing in Lagos was more than the available landmass in the state.
"Our population per landmass in Lagos State is one issue that has not been taken seriously. Kano State is heavily populated but the population per landmass is less, compared to Lagos State.
"This means that for every Lagosian that breaths out carbon dioxide, he takes oxygen and performs other anthropogenic activities that involve emissions of greenhouse gases.
"Lagos with more population per landmass should invariably get more trees," he said, noting that tree planting should be taken up by government, corporate bodies and individuals.
"The government should enact a legislation to protect the already existing trees. So, trees should not be cut down without a permit or a levy being paid.
"Government should also embark on tree planting projects. This could be done on all the median of newly constructed roads, establishment of new parks with trees and creation of government reserves.
"Companies and industries should adopt tree planting projects as their CSR after all, they contribute to the problem of climate change and more.
"Individuals should also ensure that trees become a vital part of their homes. They should embrace street tree planting and protect the trees.
According to him, tree planting will balance the micro-climate in the environment and mitigate the effects of generator fumes and gas flares, emitting greenhouse gases.
"Trees create a micro-climate around areas where they grow. The farther you are from a tree the poorer the climate becomes in Lagos State," Lawal said.
By Mercy Okhiade and Deji Abdulwahab