The World Health Organisation (WHO) says it will in 2019 commence the implementation of the organisation's new five-year strategic plan to address some of the major global health threats.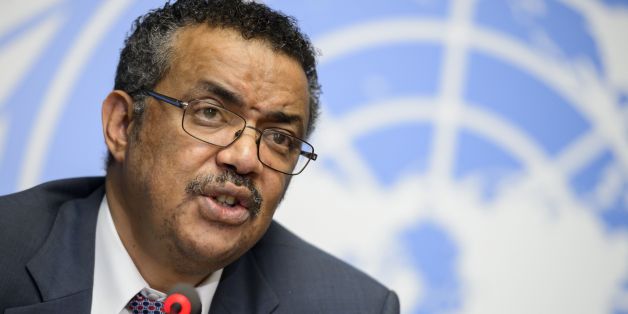 The WHO, which disclosed this in its newsletter on Thursday, January 17, 2019, said that the world was currently facing multiple health challenges ranging from outbreaks of vaccine-preventable diseases like measles and diphtheria and growing rates of obesity.
It said that people all over the world were also facing the health impact of environmental pollution, climate change, humanitarian crisis with increasing reports of drug-resistant pathogens.
WHO said that the organisation's new strategic plan aimed to focus on ensuring one billion more people benefit from access to Universal Health Coverage (UHC).
The plan also targets that one billion more people would be protected from health emergencies and one billion more people would enjoy better health and well-being within the next five years.
WHO said that to achieve this goal, the organisation and its partners would address the health threats from a variety of angles.
"The world is facing multiple health challenges and to address these and other threats, 2019 sees the start of the World Health Organisation's new 5-year strategic plan.
"This plan focuses on a triple billion target: ensuring 1 billion more people benefit from access to UHC, one billion more people are protected from health emergencies and 1 billion more people enjoy better health and well-being.
"Ten of the major health threats that will demand attention from WHO and health partners in 2019 are: Air pollution and climate change, Non-communicable diseases, Global influenza pandemic and Fragile and vulnerable countries.
"Other health threats include antimicrobial resistance, Ebola and other high threat pathogens, weak primary health care, Vaccine hesitancy, Dengue fever and HIV.
"In 2019, air pollution is considered by WHO as the greatest environmental risk to health. Nine out of 10 people breathe polluted air every day and these microscopic pollutants penetrate respiratory and circulatory systems damaging the lungs, heart and brain.
"This epidemic kills seven million people prematurely every year from diseases such as cancer, stroke, heart and lung disease. Around 90 per cent of these deaths are in low- and middle-income countries,'' it said.
The organisation said that in 2019, the UN Climate Summit would aim to strengthen climate action and ambition worldwide, urging countries to keep to their commitment of achieving improved air quality.
WHO said that non-communicable diseases such as diabetes, cancer and heart disease were collectively responsible for over 70 per cent of all deaths worldwide with 15 million people aged between 30 and 69 dying prematurely.
It said that this year, the organisation would work with governments to help them meet the global target of reducing physical inactivity by 15 per cent by 2030 through the implementation of the 'ACTIVE policy toolkit'.
According to the organisation, the world will face another influenza pandemic the only thing we do not know is when it would hit and how severe it would be.
WHO said that the organisation has already set up a unique partnership with all major players to ensure prompt response if a new flu strain develops pandemic potential.
WHO assured that it would continue to work in fragile and vulnerable countries to strengthen health systems to enable them to be better prepared to detect and respond to outbreak and deliver quality services.
The organisation said that it would also in 2019, ramp up work to eliminate cervical cancer worldwide by increasing coverage of the HPV vaccine and other interventions.
By Yashim Katurak