An NGO, United Purpose has attributed the insecurity and crisis in Benue to the delay in attaining Open Defecation Free (ODF) target in Logo Local Government Area of the state.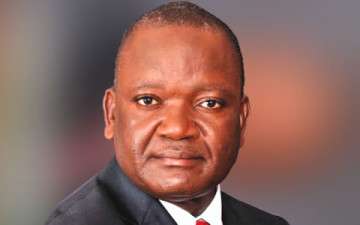 Mr Nanpet Chuktu, the Programme Manager of the organisation told the News Agency of Nigeria (NAN) on Thursday, January 17, 2019 in Abuja.
Chuktu said that the situation also affected communities which had hitherto been free from open defecation practice as they had now slipped back to the practice.
He said that having access to the area was difficult due to security concerns, which prevented the organisation and the implementing groups from helping the communities.
"As a result, communities in Logo LGA, Benue State, which have been verified Open Defecation Free or were close to it, started experiencing slippage because pressure on sanitation facilities in host communities and in temporary shelters where facilities were often inadequate.
"As a consequence of the outbreak of armed conflict between herdsmen and farmers in Logo, achieving ODF status has not been successful.
"The conflict resulted in a humanitarian crisis with half the population displaced and dispersed in temporary camps and shelters."
Chuktu said this trend led the group to facilitate a key stakeholders and chiefs meeting on the Rural Sanitation and Hygiene Promotion in Nigeria (RUSHPIN) programme.
He said that the programme was to consolidate and sustain efforts of the local council toward ending open defecation practice and overall hygiene promotion.
He said that the response also included the establishment of Water Sanitation and Hygiene (WASH) committees to conduct sanitation and hygiene education in the six internally displaced persons camps in Logo with the support of the WASH units.
He expressed hope that Logo was at the verge of making history and becoming the first local government in Benue where the practice of open defecation would end, and the people would be enjoying the benefits of healthy living.
When the Federal Government signed the Memorandum of Understanding with GSF in 2014, the aim was for the global body to provide $5 million for the project implementation.
Benue and Cross River states were expected to commit $2.2 million each toward the project, while incorporating addition three local government areas into its coverage.
Benue government has however paid N50 million as part of its counterpart funds, leaving Cross River, which has not paid anything.
According to the Global Open Defecation Index, Nigeria ranks fifth in the world practicing open defecation, while 868,000 children die or experience stunted growth annually as a result of open defecation.
By Tosin Kolade