In the light of its bid to address environmental challenges facing the planet, the Global Environmental Facility (GEF) is beefing-up the impact of its investments and tackling drivers of degradation. Consequently, the organisation has refreshed its global strategy over the next four years.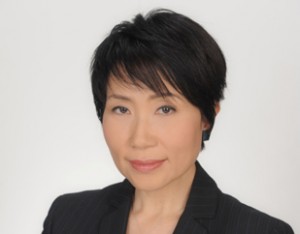 A select number of integrated investments will seek to produce multiple environmental benefits by working with a broad range of organisations and sectors, including government agencies, businesses and NGOs. This new and more integrated approach is being added to existing GEF funding modalities to strengthen its capacity to respond to priorities identified by multiple conventions and stakeholders.
The integrated programme on "Sustainable Cities," for example, is a $100 million programme pilot that will provide policy and governance support to facilitate integrated urban design, planning, and management; leading to sustainable, resilient development and sound ecosystem management while improving the global environment.
It aims to demonstrate innovative models of sustainable urban management and high impact investment. With this pilot, the GEF expects the participating cities to be recognised as the leading examples of sustainable urban management in five to 10 years, yielding clear and quantified global environmental benefits. Accordingly, leaders and officials of the pilot cities are expected to gain and put into practice the expertise and policy means to address global environmental concerns in an integrated manner.
The programme will establish a common platform with two key elements:
Sustainability plan: Clear, rolling plan that provides an assessment of challenges and opportunities in cities and metropolitan areas, consistent with those spearheaded by partner institutions and that produce global environmental benefits; and,
Tools: Underpinning sustainability plan development and implementation; set of tools and metrics agreed upon by participating cities and partners.
Several agencies expressed their interest in the implementing components of the Programme. The discussion on the ideal profile of the lead agency for the Programme is underway. The lead agency will develop the common platform with the set of tools and common metrics applicable to all city-related projects. The lead agency will also be in charge of supporting the exchange of knowledge, lessons learned, and capacity building activities.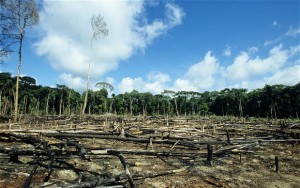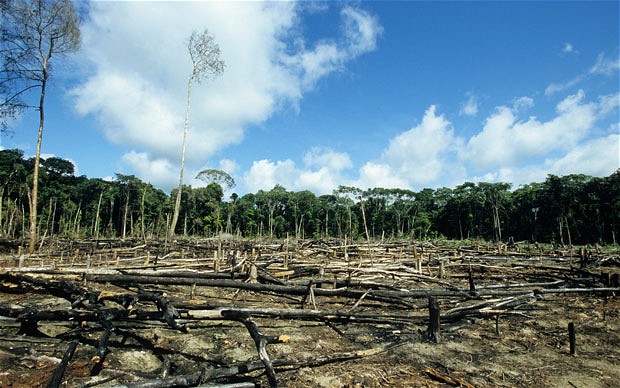 Similarly, "Taking Deforestation out of Commodity Supply Chains", the second initiative, is an integrated programme dedicating $45 million to address one of the key global drivers of deforestation by harnessing the growing public and private sector interest in expanding the supply of sustainably managed commodities; in particular palm oil, soy and beef.
It targets governments, the private sector, local communities, civil society, and consumers by providing a common platform required to tackle deforestation linked to the expansion of key commodities.
The programme will harness the momentum, and build upon the significant pledges and commitment made by companies, industry groups, and governments to develop results at scale. This was most recently evidenced through the New York Declaration on Forests, which saw world leaders and over 50 influential corporations, including some of the best known brand names in the world, endorse a global timeline to cut natural forest loss by half by 2020, and strive to end it by 2030.
The Commodities Programme will perform a catalytic role along the entire commodity value chains to engage different stakeholders at the global, national, and local levels to:
Enhance the understanding of decision-makers within the public and private sectors;
Strengthen the enabling environment for deforestation-free commodities;
Support the uptake of sustainable commodity production practices; and,
Enhance investment in deforestation-free commodities.
Stakeholder discussions are being programmed in Brazil, China, India and Indonesia within the next few weeks. These events are planned to include governmental, private sector, and civil society stakeholders as well as other active organisations and existing initiatives and donors. Additional meetings are being scheduled in 2015.
Furthermore, the "Fostering Sustainability and Resilience for Food Security in Sub-Saharan Africa" integrated programme is a $110 million initiative that aims to promote the sustainable management and resilience of ecosystems and their different services (land, water, biodiversity, forests) as a means to address food insecurity.
It specifically targets dryland regions where integration of environmental priorities into smallholder agriculture is crucial for increasing the productivity of food crops and maintenance of ecosystem services. The proposed approach will:
Promote multi-stakeholder platforms through which appropriate actions can be identified and pursued to ensure that food security and other livelihood needs are met while safeguarding the environment; and,
Apply appropriate tools for monitoring global environmental benefits.
The Food Security Programme recognises that sustainability and resilience of food production systems in Sub-Saharan Africa depends on the existence of appropriate institutional frameworks and supportive policies to promote changes in agricultural production systems that involve, inter alia, healthy soils, efficient water management, diversification of farmlands, and safeguarding of genetic resources.
The IFAD has agreed to serve as lead agency, although it is anticipated that multiple Agencies will be engaged based on the needs and priorities of the countries.
At least 12 countries are envisaged to participate in this pilot phase. A follow-up with all 22 countries in target geographies will determine the best opportunities for achieving transformational impact through this Programme. This will serve as a basis for investing the $60-million allocation reserved as a financial incentive for the Programme, which will be matched by STAR allocations from the participating countries at a 1:1 ratio.
GEF Agencies are planning to submit the Programmatic Framework Document on the three projects to the GEF Council at the 48th Meeting in June 2015.