The Public Private Partnership (PPP) Pole, of the Steering Committee for the 22nd session of the United Nations Framework Convention on Climate Change (COP22), led by Saïd Mouline, Director of the Moroccan Agency for Energy Efficiency (AMEE), organised and executed several campaigns to raise awareness to the general public on environmental challenges and innovative technologies and solutions in favor of the climate, to find direct and indirect financing necessary for the organisation of COP22 and to promote the role of the private sector and its ability for innovation in the fight against climate change.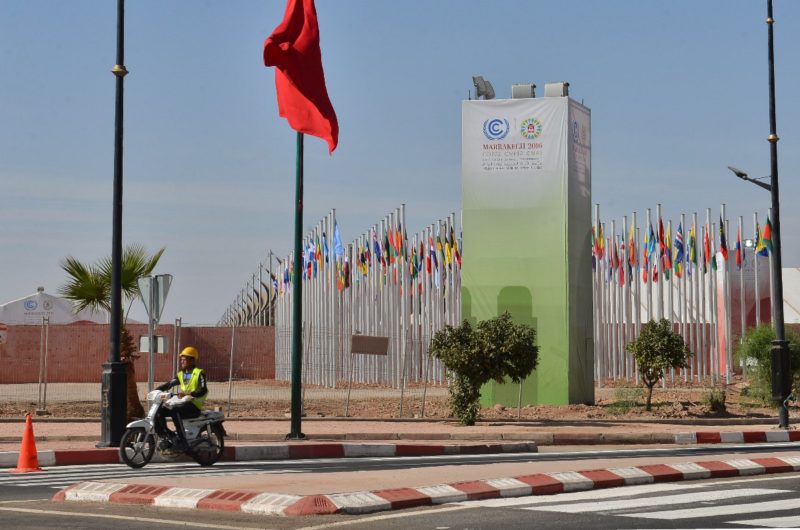 197 companies exhibited at COP22
In order to allow the public sector and public institutions to exhibit their innovative technologies and initiatives against the effects of global warming, the PPP pole put in place an "Innovation and Solutions" area in the Green Zone of Bab Ighli, the conference site for COP22. Several exhibition themes related to climate change were selected: transportation, water, energy, climate finance, circular economy, building and construction, adaptation and agriculture as well as regions and countries. A total of 197 exhibitors (144 companies/groups of companies, 39 public and 17 financial institutions) were selected and exhibited in a space equaling 15,000 m2.  The private sector was represented at the highest level during COP22 with more than 200 CEOs and managing directors.
No fewer that 29 nationalities, across five continents, were represented and nearly 150 conferences were organised in the innovation and solutions space during COP22.
As for financing COP22, the rental of space as well as financial partnerships and in-kind allow for the mobilisation of around 210 million dirhams.
Over 150 projects were labelled
Contributing to the success of COP22, the mobilisation of non-state actors in the fight against climate change was demonstrated by 1,170 label requests with 150 being selected.  The labeling process was undertaken with the COP22 Scientific Committee
Highlights:
43 heads of international management signed the "Marrakech Declaration", on November 16 at the High Level Business Summit on Climate Change, led by the General Confederation of Moroccan Businesses (CGEM), through which they committed to fight against the effects of climate change.
Launch of international initiative on energy efficiency (IEEI) to promote the sharing of best practices in terms of energy efficiency and renewable energy to reach the goals of the Paris Agreement.
Two events held on the margins of COP22 supported by the PPP pole
Cycling for the climate: the Spanish company Iberdrola was behind the initiative for a carbon neutral bicycle trip involving 15 participants from Seville, through Rabat, to Marrakech
Formula E Grand Prix, first time a stage of the world championship in this category took place in Africa
The PPP pole, in collaboration with CGEM and the European Union allowed for 20 startups from Africa to exhibit in the Green Zone, exhibiting the innovation potential from southern countries