In the Kasigau Corridor region of East Kenya, generations of cattle grazed the fields into dust and labourers clear-cut much of the dryland forest for firewood and farmland – because survival was at stake. To reverse deforestation and spur progress there, Wildlife Works, a company that helps local landowners in the developing world monetise their forest and biodiversity assets, created a wildlife sanctuary on 30,000 hectares. Since 1998, when the project began, many species are said to have returned.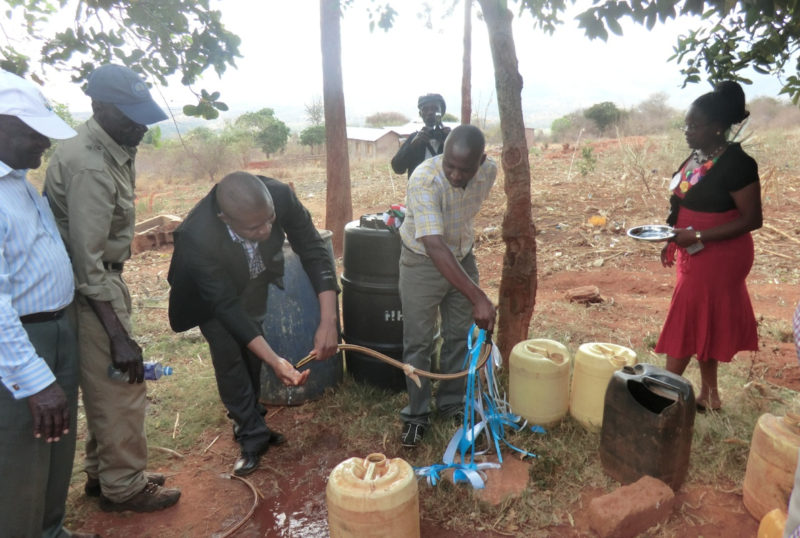 As important as protecting the dryland forest and restoring its original biodiversity is revitalising the community that depends on the forest for its food and livelihoods. The Kasigau Corridor REDD+ (Reducing Emissions from Deforestation and Forest Degradation) project – managed under the United Nations' climate change mitigation mechanism and implemented by Wildlife Works – is poised to help the people of the region become self-sufficient.
Boosting the effort is the groundbreaking $152 million Forests Bond from the International Finance Corporation (IFC), which is a member of the World Bank Group.
Launched in October, IFC's Forests Bond will support training and employment for women of the Kasigau Corridor, refurbishment of classrooms at a local school, and the creation of a partnership that will harvest and store rainwater and provide water up to six months a year for a village of more than 10,000. The Kasigau Corridor REDD+ project has the support of regional leaders like Chief Kizaka of Kasigau Location in the Voi District, who represents over 12,000 people.
"Carbon money helps us meet basic needs and improve our lifestyle," he said.
A "Global First" in Climate Finance
The Forests Bond, designed to protect forests and deepen carbon-credit markets, is an innovation in climate finance. Investors are given the choice between a cash or carbon-credit coupon linked to the Kasigau Corridor project. These credits are generated from avoided deforestation and issued under the Verified Carbon Standard.
A carbon credit is a tradeable certificate or permit representing the right to emit one ton of carbon dioxide or another greenhouse gas. Investors choosing the carbon credit coupon can retire the credits to offset corporate greenhouse-gas emissions or sell them on the carbon market. To pay investors a carbon credit coupon, IFC will buy carbon credits from the Kasigau Corridor REDD+ project.
IFC's Commitment to Climate
Protecting forests is critical to keeping global warming under 2 degrees Celsius, while protecting vital ecosystems and offering an opportunity to boost rural livelihoods. But each year, 5.5 million hectares of tropical forests are deforested – an area approximately the size of Costa Rica. Investments of $75 billion to $300 billion will be needed in the next decade to reduce deforestation by 50 percent. Much of this has to come from the private sector. IFC's Forests Bond, it was gathered, demonstrates the power of innovative capital-market mechanisms to unlock private sector funds for forest protection.