The Environmental Rights Action/Friends of the Earth Nigeria (ERA/FoEN), civil society and community-based groups across the country have called on the Nigerian government to demonstrate commitment to reducing carbon emissions and deforestation by developing a national programme on renewable energy and promotion of non-grind energy that local communities should be integrated into.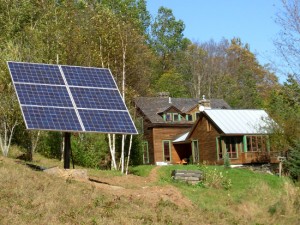 The groups made the demand at a recent workshop convened by ERA/FoEN in Benin City, the Edo State capital, to present the research findings of a baseline study conducted to ascertain the energy consumption patterns in rural communities in Nigeria. Participants were from Delta, Edo and Ekiti states as well as community-based organisations and civil society.
In a communique issued at the end of the workshop, the groups demanded that the Federal Government deploy a substantial portion of Nigeria's ecological funds to renewable energy projects in the states to address climate change and energy poverty especially in rural communities.
Participants underlined the need for government to put in place mechanisms to replace kerosene lamps and other inefficient energy sources used in households while involving communities in plans to provide affordable, reliable and efficient renewable energy products. Civil society organisations were also urged to provide community level renewable energy service.
"The time is ripe for the Nigerian government to move beyond mere talks and shift from fossil fuel based energy sources to renewables such as solar, wind turbines, and mini-hydro projects that are off-grid and in tune with local production, supply and maintenance. These require no gigantic infrastructure," said ERA/FoEN Director, Programmes & Administration, Godwin Ojo.
Ojo explained that such community energy model would eliminate energy monopolies and decentralise energy uses in remote communities, even as he added that such a model has become necessary because Nigeria's current energy plans are concentrated on urban centres to the neglect of rural communities.
"Community energy plans will enable the rural communities' access to new technologies such as solar and wind, among others. Incentives such as interest-free loans, grants and social marketing strategies to orient the local people to invest in renewable sources of energy should also be in place."