An environmentalist, Mr Habib Omotosho, has urged industrialists and business owners to use solar and other renewable sources of energy for their operations to reduce the nation's greenhouse gas emissions.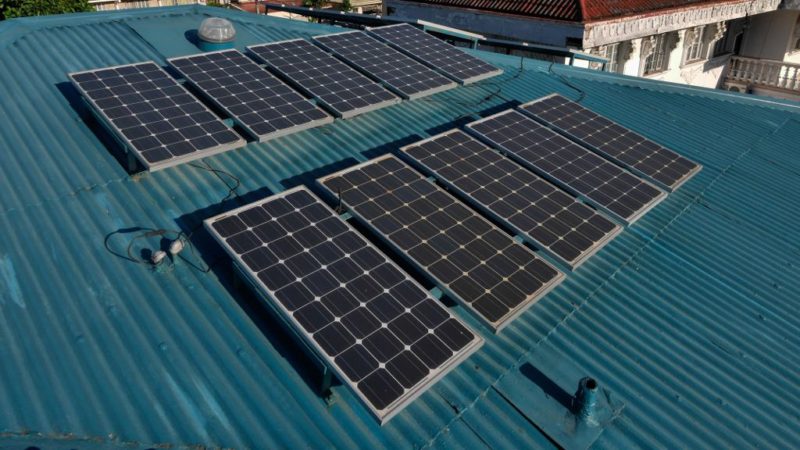 Omotosho, the National Coordinator, Environmental Advancement Initiatives, an NGO, said this in an interview with News Agency of Nigeria (NAN) in Abuja on Thursday, October 19, 2017.
He said that if solar and other renewable energy systems were used for the operations of industries and small businesses, it would aid the Federal Government's efforts to reduce greenhouse gas emissions.
The ecologist urged industrialists and small business owners to emulate some of their colleagues, particularly those in Lagos State, who relied solely on solar energy for their uninterrupted power supply.
"When I encountered some people who operated telecommunications and barbing salon businesses with solar power in Lagos, they told me that many customers patronised their shops because of regular power supply," he said.
Omotosho said that renewable energy could be harvested from wind and sun using certain devices.
He said that solar and other renewable energy sources would expand Nigeria's industrialisation efforts and create jobs, while reducing environmental pollution in the country.
According to him, it will also increase energy security and reduce fossil fuels import costs as well as greenhouse gas emissions.
"To this end, the development of solar and other means of renewable energy through off-grid will enable the telecoms industry to drive the development of rural and urban communities.
"Low carbon growth drives rural economy through off-grid power by generating power using water wheels without the need for dams,'' he said.