In what looks like a doomsday prediction, meteorologists have said the weather is preparing to go wild before the end of this year, as the tropical climate system is primed for a big El Niño. Unfortunately, the world may be at its mercy, as they say no adequate preparation is on ground to contain it.
The El Niño, a splurge of warm water in the Pacific Ocean, as predicted by a cross section of Climate and Weather experts, will wreak havoc and deaths around the globe later this year, as it is set to unleash floods in the Americas, while South-East Asia and drought in Australia.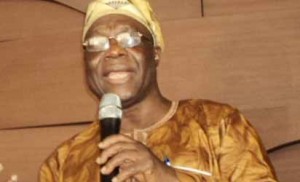 Although the effects have been predicted for South-East Asia and Australia, Nigeria may also get a bit of its effect, according to Climatologist, Prof. Emmanuel Olukayode Oladipo.
Oladipo said the consequence of the predicted wild weather events may have been captured by the Nigerian Meteorological Agency (NIMET) already.
"NIMET has noted in its annual predictions that Nigeria will witness shorter period of rainfall this year with droughts in parts of the north.
"This may force the herdsmen to move forward downwards. Unless urgent steps are taken to prepare ahead of time, this may still cause tension between them and the crop farmers," Oladipo said, while also advising the government of Nigeria to immediately commission renown researchers and scientists to study the prediction, with a view to proffering steps to prevent and cope with any likely weather event.
"On occasions like this, the best approach would have been to get scientists and researchers to do studies on the prediction and also to hear from them how to get around the situation. Unfortunately, in Nigeria we are only interested in spending money on immediate situations.
"Why wait for a catastrophe before we act, when we can actually do a long-term preparatory programme?" he queried.
A big El Niño that occurred in 1997-98 killed not less than 20,000 people and caused almost $97 billion of damage. This year, it has been predicted that the weather would go wild causing floods, storms and droughts around the Pacific.
An El Niño begins when warm water near Indonesia spreads eastwards and rises to the surface of the Pacific. The warm water carries rain with it, so El Niño takes rain from Asia and Australia and dumps it on the Americas.
Meteorologist with Australia's national research agency, in Melbourne, Wenju Cai, was quoted as saying the more heat in the Pacific, the bigger the El Niño, and that right now, 150 metres below the surface, a ball of warm water is crossing that ocean.
On May 5, the US National Oceanic and Atmospheric Administration said the odds of an El Niño would exceed 50 per cent this year.
It is expected that Asia and Australia will see less rainfall as a result of El Niño, leading to drought and wildfires. But, reports have said many impacts depend on how El Niño affects the monsoons, which is hard to predict. El Niño also brings warmer weather, which melts ice.