The first peaceful environmental protest in the history of the State of Qatar, host nation of the Eighteen Session of the Conference of Parties (COP 18) to the United Nations Framework Convention on Climate Change (UNFCCC) will hold this morning (December 1, 2012), as participants from all over the world attending the global talks march across the streets of Doha to mark the "Global Action Day on Climate Change."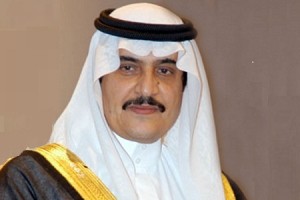 The Chairman of the COP 18 Planning Committee, His Excellency Fahad Bin-Mohammed, made this known on Friday while addressing newsmen on the plans and logistics put in place to make the day a success.
Bin-Mohammed told journalists that, as a way of supporting action towards climate change in the country, messages in all the 150 mosques in the country during the Friday prayer service were on climate change.
He stressed that the Government of Qatar was committed to the climate change cause because, according to him, the nation is very vulnerable to its effect in relation to agriculture/food production. He pointed out that the adverse weather condition that affects farming in other parts of the world could negatively impact the country because 90 percent of what is consumed is being imported.
According to him, environmental issues/sustainable development is a vital tool of governance in the country as environmental protection is enshrined in the Constitution of the country, and that Qatar has a national vision towards 2030 with key performance index based on sustainable development.
In the area of sustainability in governance and economic development, Bin-Mohammed explained that though Qatar is a developing nation, she is mainstreaming sustainability in line with development with plans to diversify the economy away from fossil fuel. Fossil fuel, he pointed out, is dominating economic activities but also renewable energy sources from solar energy is able to generate 80 percent of power, and that the government is working towards integrating solar energy as a major power source.
To this end, Bin-Mohahmmed said, by 2030 Qatar would be a knowledge-based economy with source development as the core of the process.
Co-founder of Doha Oasis a Qatar based non-governmental organization, Mr. Khalid Al-Mohannaadi, said 50 Arab NGOs, 7,000 observers and 6,000 participants are already in Doha to participate in the Global Action Day slated for Saturday 1st December.
The Global Action Day, he stressed, is the first of it kind of peaceful environmental protest to be held in the country and the government is fully in support of the programme.
The day is used to amplify the voices of the different groups represented during the United Nation Conference on Climate Change.
By Tina Armstrong-Ogbonna