Health officials handling the outbreak of Cholera in Mubi town of Adamawa State have identified contaminated water as the major cause of the epidemic in the area.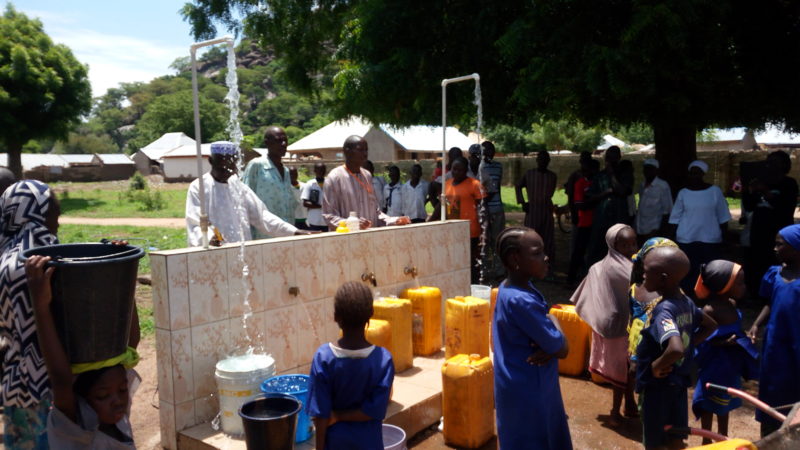 The News Agency of Nigeria (NAN) reports that 269 cases of cholera had been recorded by the Mubi General Hospital with 12 deaths.
The officials in a meeting at the Emergency Operation Centre (EOC), attended by a delegation of Adamawa State Government, said water from the wash boreholes used by water vendors in supplying water to majority of residents in the town tested positive to cholera bacteria.
"Test carried out on the water points showed that they are positive," said a UNICEF official who spoke at the meeting without disclosing his name.
The official said that UNICEF, in collaboration with other stakeholders like International Rescue Committee, would embark on application of chlorine to affected water points in the town.
Also speaking at the meeting, the Principal Medical Officer (PMO) of Mubi General Hospital, Dr Ezra Sakawa, observed that the town has been experiencing shortage of potable water.
"Coming of the rains probably brought about the contamination of the water source," he said.
Sakawa noted that wards like Nasarawo and Yelwa were the worst affected, adding that four cases were also brought from Mubi Prisons.
The state Commissioner for Water Resources, Alhaji Ahmed Rufai, said the state government was committed to addressing the problem of water in Mubi town.
Rufai said that the government had already signed a Memorandum of Understanding with European Union over water projects in Mubi that would address the problem.
The report said that the Adamawa government delegation led by the state Commissioner for Health, Dr Fatima Abubakar, also visited the Emir of Mubi, Alhaji Abubakar Isa, where it sought the intervention of religious and traditional rulers in enlightening the public on the outbreak and preventive measures.
By Yakubu Uba