No fewer than 13.5 million Afghans across the war-torn and poverty-stricken country are suffering from severe food insecurity, the United Nations Assistance Mission in Afghanistan (UNAMA) said on Wednesday, February 13, 2019.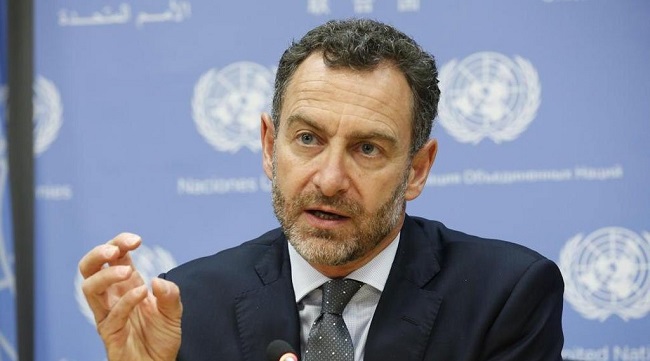 According to UNAMA deputy chief Toby Lanzer, many of those people have to survive on less than one meal a day.
He added that he could not underline the scope of the emergency enough.
The UN classifies just under 10 million Afghans as living under category 3 of food insecurity and 3.6 million as category 4, just one step away from famine, he explained.
An estimated 34 million people live in Afghanistan.
The UN has five categories of food insecurity, with category 5 being famine.
In 2018 the World Food Programme helped some 5.5 million people. This year they plan to assist 4.5 million people.
To get to that goal, the UN has asked for $612 million in aid. Lanzer appealed to donors to donate early.
A long wait for funds, he said, would make it harder to fix the problem, which in the in worse-case scenario meant "people die.''
The UNAMA deputy head warned that even if the conflict came to an end this year, the challenges the country faced would not immediately end.
"Once you have peace, the real war begins,'' Lanzer said pointing to the war on poverty.
According to Lanzer, some 54 per cent of the country's population lives below the poverty line. "The people here do not live, they survive,'' Lanzer said.
People in Afghanistan suffer from years of continuous war, drought, weak economy and high rates of unemployment. U.S. representatives have been meeting representatives Taliban militants since July in an attempt to bring the conflict to an end.