Zimbabwe's Meteorological Services Department (MSD) on Wednesday, November 20, 2019 issued a flood warning for the country's southern provinces with heavy rains in excess of 50 mm forecast.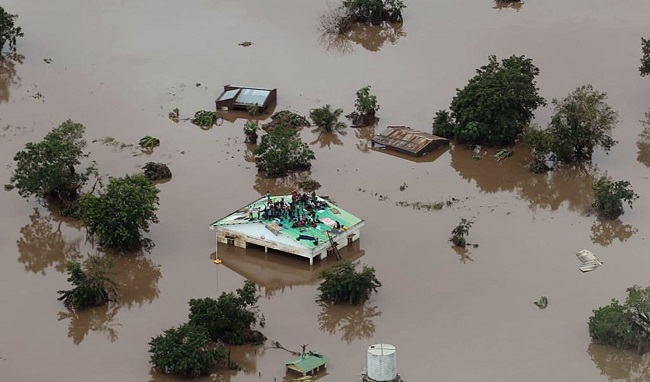 MSD said that at least three people have already died, and several others injured while property has been destroyed in heavy rains accompanied by lightning in some parts of the country.
It further said that widespread rains were expected across the country from Wednesday until Friday, with heavy rains in some places.
"Of note, however, on Wednesday, Nov. 20, parts of Manicaland, Matabeleland South, Masvingo Provinces, as well as southern areas of Midlands Province, are forecast to receive heavier rains in excess of 50 mm in 24 hours.
"These may be coupled with incidents of hail, strong winds, and lightning.
"Similar conditions should spread northward to affect areas along the main watershed on Thursday, Nov. 21,'' the department said.
The department said it was expected that the rains might result in heavy downpours, damaging winds, lightning, hail and flash flooding, uprooting of trees and damage to infrastructure.
On its Facebook page, the department which is under the Ministry of Lands, Agriculture, Water, Climate, and Rural Resettlement urged members of the public to avoid metal objects and tall isolated trees during heavy rainfall.
It also said, "where possible, stay indoors.
"Caution on the roads: Flash flooding and, or gushes of water may lead to treacherous road conditions.
"Visibility may also be compromised during heavy downpours."