A new study from the Global Alliance for Incinerator Alternatives (GAIA) finds that cities that invest in zero waste programmes and policies create good green jobs, in addition to known benefits of reducing pollution and improving community health.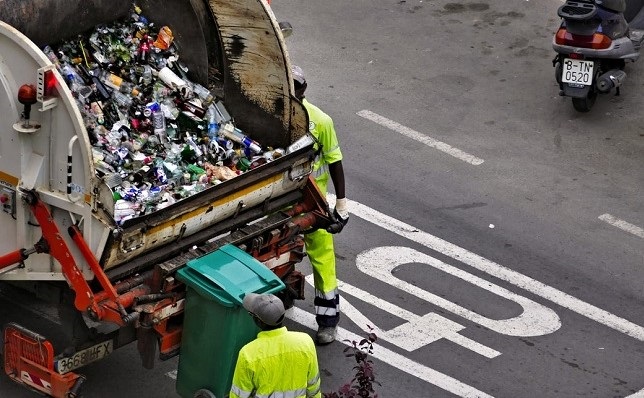 This report comes as municipal governments worldwide are making critical decisions about which programmes to invest in to increase climate resilience and rebuild local economies that have been damaged by the COVID-19 crisis.
The study projects that if Durban in South Africa were to recover 80% of recyclable and organic material in its waste stream, the city could create over 4,000 new jobs.
In a global meta-analysis of job creation potential of different waste management sectors, the research makes clear that what's good for the environment is also good for the economy. Zero waste strategies score highest on environmental benefits and create the most jobs of any waste management approach:
Reuse creates over 200 times as many jobs as landfills and incinerators.
Recycling creates around 70 times as many jobs as landfills and incinerators.
Remanufacturing creates almost 30 times as many jobs as landfills and incinerators.
Zero waste is a comprehensive waste management approach that prioritises waste reduction and material recovery, with the ultimate aim of creating a circular economy, shrinking waste disposal to zero. In contrast, disposal-based systems rely on incineration ("waste to energy") and landfills to handle most of the waste stream, resulting in higher economic costs and environmental consequences.
Zero waste systems not only create more jobs, but they also create better jobs. Studies show that jobs in zero waste go beyond basic manual labour, provide higher wages, offer more permanent positions, and improve quality of life.
A new project based in the Warwick Markets of Durban and facilitated by groundWork, Asiye eTafuleni and the Urban Futures Centre, plans to develop a zero-waste pilot with informal workers and waste pickers to explore these possibilities. Numerous policy frameworks call for more responsible waste management, including the recent Waste Picker Integration Guideline for South Africa (DEFF 2020). Given the Covid-19 pandemic, there is no time like the present to reimagine, and take action towards, a better future for all.
Report author Dr. Neil Tangri, Science and Policy Director at GAIA, states, "With the world still reeling from the pandemic, job creation is a top priority. Zero Waste offers a strategy to create good jobs and reduce pollution without breaking the bank. It's a triple win for the economy, the environment, and the city."
Musa Chamane from groundWork reminds us, "Waste pickers have already demonstrated the value they add to the waste management sector in Durban, diverting tons of materials from landfill daily. They are leading the transition to zero waste and it is time for municipalities to invest in them. There is an opportunity for Durban to play a leadership role in developing a zero-waste city."