Authorities in Zambia should quickly put in place adequate measures to contain a cholera outbreak as prolonged outbreak might have negative implications on the country's economic prospects, analysts said on Friday, January 5, 2018.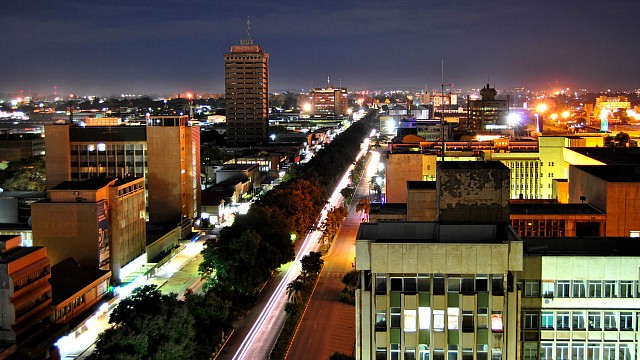 Cholera, which broke out in October 2017 in Lusaka, the country's capital, has now been reported in other parts of the country.
According to figures from the Ministry of Health, cumulative cholera cases have now reached 2,148 countrywide, with the country's capital accounting for 2,091 of the cases and 51 deaths.
The government has responded swiftly by closing markets, banning street vending and suspending transportation of farm produce to the capital while some fast food outlets have also been affected.
Among the closed markets is Soweto Market, a leading farm-produce distribution centre situated south of Lusaka's central business district.
Many traders involved in small businesses in the city have been affected as they are not allowed to trade in markets and along the streets of the central business district.
On Thursday, authorities closed several food outlets in Lusaka after investigations revealed that their food had traces of vibrio cholera.
While commending the government for the measures put in place, Yusuf Dodia, chairperson of the Private Sector Development Association, said the economic prospects might be affected if businesses remain closed over a long period of time.
"Of course this is not good for business because there is no trading and if this continues, obviously it has implications,'' he told Xinhua.
He added that already some neighbouring countries have expressed concern on the cholera outbreak and have put stringent screening measures on Zambian traders involved in cross-border trade which was also not good for the country.
Chibamba Kanyama, a local economist, said the cholera outbreak should be treated as a real crisis that might result in an economic catastrophe.
"Very soon, the limiting of public gatherings will be extended to supermarkets. Should this happen, the impact on VAT collections by Zambia Revenue Authority will be lowest this month of January,'' he said in a posting on his Facebook page.
According to him, the economic implications of the outbreak could not be underrated as the government has been forced to divert financial resources from other planned projects to contain the outbreak.
"This is certainly not a small matter that has in the past been about statistics of how many new cases and deaths.
"It is affecting the country, including the once safe and unaffected upmarket communities. It is a matter that requires urgent, effective, collective and vigorous national response,'' he added.
For the Zambia National Farmers Union, an umbrella body of farmers, the closure of Soweto Market has impacted negatively on farmers whose livelihoods depend on daily sales of fresh produce.
Jervis Zimba, the association's president, said farmers have lost out in monetary gains as tons of their fresh produce has gone bad due to lack of sales following the closure of the popular market.
"We are asking the government to set up a wholesale market space exclusively to farmers that would enable them to sell their fresh produce from 06.00 a.m. to 2 p.m. to avoid further losses,'' he said in a statement.
While commending the government for the measures taken to contain the cholera outbreak, the farmers' body feels that the government should look into the plight of the farmers as their incomes have dwindled.
Some traders who depended on selling along the streets have also expressed concern over the banning of trading in markets and along the streets.
"The government must quickly tackle this cholera problem because we are going to die of hunger. Our families are affected because we are not selling,'' Amos Zimba who trades in second-hand clothes said.