"Why do we make it look like solving climate change is so monumental? I think if everyone picks one climate action, we will all have a future to look forward to." My 15-year-old student had said that to me a year ago and I believe her. Climate action does not need a few people working extremely hard to solve, but it does need a lot of people engaging in environment friendly and sustainable actions to pull us from the brink of extinction.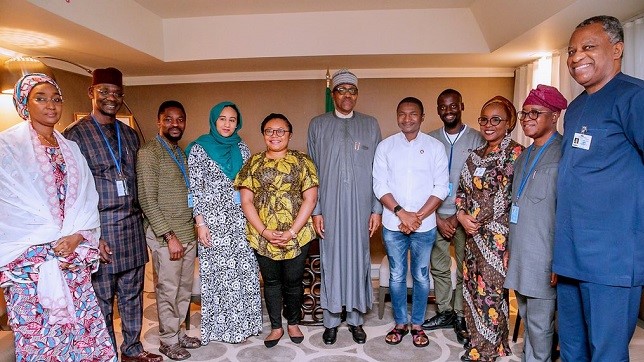 People around the world are engaging in measure that will help mitigate the effects of climate change on our planet, some plead and others rebel. The goal is to secure a future and give us all a climate justice, wanting big unrepentant polluters to pay. Most of this selfless and resilient people standing up for Mother Earth have one thing in common, they are youths. Children joined in 2019, skipping their classes and marching on streets around the world to fight for a world that will be around for them to go to school.
One placard during the 2019 Fridays for Future protest states "Climate change is worse than homework", for every student, homework has got to be the worst, now something worse? Well that is sure worth skipping school for. Youth's passion and enthusiasm for climate action is simply numero uno. Youths around the globe have been fighting for climate since especially from the beginning of the last decade. A youth brought about the climate awakening of 2019 and every day, we see new and determined climate action advocates coming to the fore.
The United Nations and so many other human oriented organisations around the world know these facts, the youths are doing whatever it takes to secure a future for them, and that's why now more than ever they are clamouring to work with youths. This generation is all about giving, we volunteer and we fix, it's something that we are best at. The Sahel region of Africa is one that is most prone to desertification and other consequences of climate change most in the world. We have youths like Kaosara, Monari, Dorcas, Patricia, Mubiru and so many other people fighting to see that we save the Sahel. Planting trees, consulting with authorities, helping farmers and creating awareness without fatigue.
My country Nigeria has an abundance of youth, in fact we lead the world in our number, from Fatima, to Sadeeq, Olumide, Adejoke, Dheeny Khair, Sylvester, Hamida, Adenike, Esther, Ekele, Sakeena etcetera We have millions of youths carrying our climate action in massive and tiny ways. I admire the children and youths in India we see on social media doing great things. Ananya, Aarav, John, Licypriya, Aditya, Maanvinder and millions of others in Asia like Juan Carlo of Alpha Team Organisation, Beatrice, Sweta etc. As for Asia you must know that this is just a tad, youth advocates there should be counted in hundreds of millions.
In September 2020, a really cool American woman, Joan, started the international climate action challenge, after writing a book on how to achieve action in three months, that challenge was wrapped in December but within just 90 days we saw people, mostly youths, take the lead and achieve tremendous success within these period. Tumusi, Umar, Sossouga, Madison, Carolie, Wanda, Smruthi, Karen, Malika, Rosaline, Shiela and very many eco-buddies from ICA. Youths are certainly rising up to the occasion, we know that this is no time to sleep and we are wide awake.
Climate change is causing one of a kind hurricane, sea rise, drought, flooding, forest fires, earthquakes, artic melting, diseases, and a host of other monumental change in weather patterns. We all know that it is our doing; climate change is a result of the work of our hands. What makes it all the more painful is the fact that those that have led us down these path have left us high and dry, they are hypocritical in their approach to any real solutions and have chosen profit over planet. The good news is that one of the highest producers of greenhouse gas has a President-elect that seems to be an environment friendly guy; the future will tell if he stays that way though.
Youth innovators and activists have a sit on every environment sustainable and renewable energy policy making table in the world today. The reason is not far to fetch, we have simply proven our worth; we have shown the world that fighting for our planet is our responsibility, and we take our responsibilities quite seriously. Anna started gum drop and she is producing incredible things from chewing gum waste. Intissar started ifrique Eco Solutions and she makes amazing interlocking tiles in Nigeria, Adejoke founded Planet 3R and the result has been awe, Muhammed is leading Break Free from Plastics and he is doing amazing work teaching people how to make briquettes as an alternative means of cooking.
Omar Itani, Louise Mabulo, Doorae Shin, Sahil Soshi, Tiffany Carey, Lynnae Shuck, Dominick Muller and multitude of others are incredible environment friendly innovators around the World. Youth climate movement has spread globally and they will not slow down. Earth needs people to step up and put its fire out and the youths are doing one heck of a job cushioning these grave consequences that climate change has brought.
By Halima Imam (Founder, Climate Action Team; Twitter: @sadee_eemam)