More than 5,200 climate strikes will be held in 156 countries around the world from Sept. 20 to Sept. 27, 2019 as part of the Global Climate Strike inspired by 16-year-old Swedish climate activist Greta Thunberg, who called for immediate action on climate change on Twitter.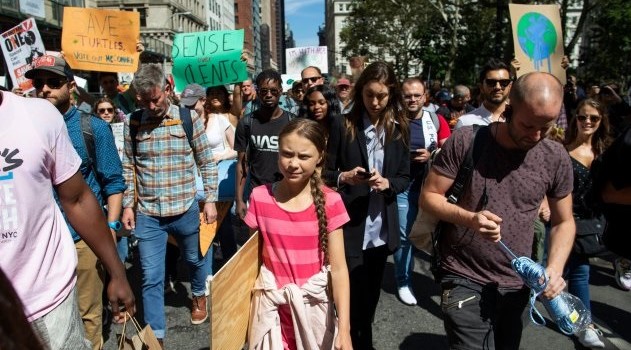 The strike comes after children from the Fridays For Future movement walked out of schools in May to demand action against global warming, asking adults to join them the next time.
Anxious about their future on a hotter planet and angry at world leaders for failing to arrest the crisis, masses of young people poured into the streets on every continent on Friday, Sept. 20 for a day of global climate protests. Organisers estimated the turnout to be around four million in thousands of cities and towns worldwide.
It was the first time that children and young people had demonstrated to demand climate action in so many places and in such numbers around the world.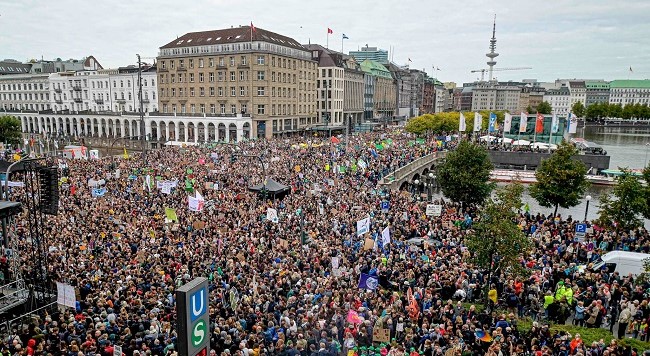 They turned out in force in Berlin, where the police estimated 100,000 participants, with similar numbers in Melbourne and London. In New York City, an estimated 60,000 people snaked through the narrow streets of Lower Manhattan. By the dozens in some places, and by the tens of thousands in others, young people demonstrated in cities like Manila, Kampala and Rio de Janeiro. A group of scientists rallied in Antarctica.
"You had a future, and so should we," demonstrators chanted as they marched through New York City.
Banners in Kenya's capital, Nairobi, ranged from serious to humorous. One read, "Climate Emergency Now." Another said, "This planet is getting hotter than my imaginary boyfriend." In Mumbai, children in oversize raincoats marched in the rain. A sign in Berlin declared, "Stop the Global Pyromania."
"Right now, we are the ones who are making a difference. If no one else will take action, then we will," Thunberg told demonstrators in New York City. "We demand a safe future. Is that really too much to ask?"
Whether this global action solves the problem that the protesters have identified – arresting greenhouse gas emissions to stave off a climate catastrophe – now depends on how effectively climate advocates can turn Friday's momentum into sustained political pressure on governments and companies that produce those emissions.
"In no way is today the end goal but is only a catalyst for future mobilisation," said Azalea Danes, 16, a high school student in New York City. "We will continue to strike."
Megan Mullin, a political scientist at Duke University, said that would be crucial.
"The challenge is translating something that is a global movement into a kind of concentrated political pressure that can influence government decisions," she said. "It needs to be translated to influencing decision makers who aren't already convinced."
The protests were also notable for where they didn't take place: China, which is currently the biggest greenhouse gas emitter of all.
Fridays For Future started in 2018 following the call by Thunberg, who protested against the lack of climate action in front of the Swedish parliament every day for three weeks during school hours.
The strike comes ahead of UN Climate Action Summit 2019, which will start in New York on September 23.