The World Wide Fund for Nature (WWF) has called for a UN convention to prevent the pollution of the oceans with plastic waste.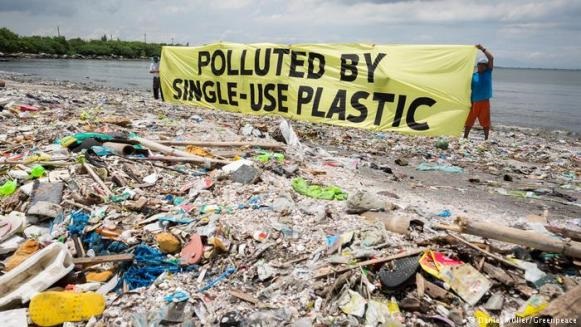 At the UN Environmental Assembly in Nairobi next week, the starting gun could be fired, Bernhard Bauske, who is in charge of the issue at the nature conservation organisation, said in Berlin on Tuesday, March 5, 2019.
Germany, as one of the largest producers and exporters of plastic waste, should be responsible for advocating a global convention.
The WWF is demanding from the states of the UN that from 2030 no more plastic should end up in the sea, not even tiny microplastic particles.
According to a WWF report on plastic waste released on Tuesday, half of the world's exported plastic waste comes from the G7 countries, including Germany.
The Group of Seven countries is a group consisting of Canada, France, Germany, Italy, Japan, the U.K., and the U.S.
In 2016, the amount of waste was around 6.5 million tons.
"The journey of this plastic waste ended mainly in South-East Asian countries with poor or no waste management systems, which are the main source of plastic waste in the oceans,'' the WWF wrote.
In mid-February, the German Environment Ministry pointed out that the German states were responsible for stricter controls on waste exports.
An export ban was "neither reasonable nor possible'' if plastic waste was a valuable raw material, the ministry said.
It added that the exports may not end up in landfills abroad.
The proportion of exported plastic waste was "not very high,'' a spokesman said.
For waste that ended up in German recycling bins, he said it was at an "estimated two per cent''.
Leaders from around the world plan to meet in Nairobi, Kenya, from March 11 to 15 for the summit of the UN Environment Programme.