Participants at the premier global conference on cities and urban issues – sixth World Urban Forum (WUF6) – holding in Naples, Italy next month have till Friday to complete their registration, the organisers have said.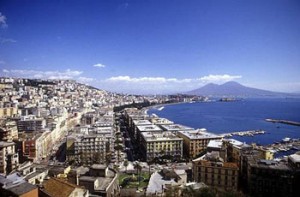 The WUF, a bi-yearly event that brings together key stakeholders, is believed to be the most comprehensive international forum for deliberations on urbanisation and its associated challenges. Jointly organised by the United Nations Human Settlements Programme (UN-Habitat), the Government of Italy, the Campania Region and the City of Naples, the theme for this year's WUF is: "The Urban Future."
The UN-HABITAT said in a statement last week that while the online registration portal would close on Friday, 24 August 2012, at 12:00 noon, accreditation with WUF6 photo badge would commence at the WUF6 venue on 30 August 2012 from 8:00 a.m. till 5:00 p.m daily, to enable participants avoid long queues during the official opening day on Monday, 3 September 2012.
Online registration, which is on individual basis only, is in six categories, comprising:
● National governments/Parliamentarians, consisting of heads of state, heads of government, representatives of governments, diplomats and parliamentarians;
● Civil society organizations – representatives of women's organizations, youth organizations, social/peoples movements, indigenous peoples' organizations, trade unions, faith-based organizations, professional associations and foundations;
● Private Sector/Media and others;
● Regional/local governments and municipalities: mayors, representatives of local authority associations, city councils, townships, prefectures and provinces;
● United Nations and intergovernmental organizations: representatives of UN entities, regional organizations, international financial institutions, cultural, scientific or linguistic international organizations; and,
● Universities and research institutions: academics, researchers, research assistants and librarians.
No fewer than 3,000 participants from 114 countries have registered for the forum, which will address four major focus areas, namely: Urban Planning, addressing institutions and regulations, including the improvement of quality of life; Equity and Prosperity (distribution of wealth and opportunities); productive cities (competitive and innovative cities); and, Urban Mobility, Energy and Environment.
Several parallel sessions, including an additional 160 networking, side and training events as well as the WUF exhibition, will be held to showcase some of the world's leading cities and innovations in urban development.
"The debate is already underway with nearly 1,500 people signing up for the online e-Debates at www.worldurbanforum.org, where people who will not be able to travel to Naples are able to join the debate and contribute to shaping the Forum's discussions," the statement said.
The WUF was established by the United Nations to examine one of the most pressing problems facing the world today – rapid urbanization and its impact on communities, cities, economies, climate change and policies.
The first session of the WUF was held in Kenya in 2002, with subsequent editions following in Barcelona (2004), Vancouver (2006), Nanjing (2008) and Rio de Janeiro (2010).