The African Centre for Biodiversity (ACB) is extremely alarmed to learn that three genetically modified maize varieties developed by Corteva (new name of the Dow-DuPont merged entity) to withstand the application of the dangerous 2,4-D herbicide have been approved for general release by the Executive Council: GMO Act. ACB said it poses a threat to the health of food consumers, farm workers and the environment.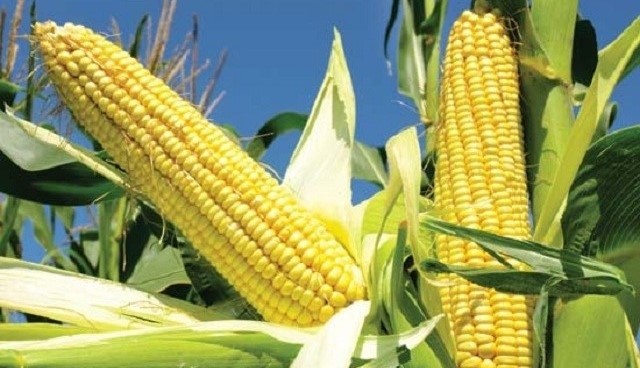 2,4-D is one of the active ingredients of the infamous war chemical Agent Orange. The ACB has engaged with regulators over several years, submitting evidence that these GM maize varieties present biosafety and health and safety risks to farmers, farm workers, consumers and the environment. The risky GM maize varieties are owned by Corteva, one of a handful of multinational agrochemical giants that monopolise South Africa's agriculture sector.
The approval paves the way for farmers to cultivate 2,4-D resistant GM maize for the first time in South Africa
The chemical has been linked to an increase in birth abnormalities, male reproductive problems and non-Hodgkin's lymphoma. Two of these GM maize varieties are also genetically modified to survive applications of the controversial and toxic chemical glyphosate, as well as glufosinate ammonium. This means that South Africa's staple food – maize – will be sprayed with a cocktail of potent agrochemicals in the name of keeping weeds in check. These chemicals are widely associated with serious adverse health effects including cancers and birth defects. While other countries are removing them from their shelves, they are now being dumped on South Africa – and our government seems happy to go along with it.
While Corteva's field trial data actually showed that non-GM maize varieties outperform their new 2,4-D GM varieties, and despite years of substantive objections by the ACB, including independent biosafety science indicating adverse health and environmental impacts, the government has caved into industry pressure. The ACB's demands for environmental impact assessments (EIAs) to be carried out were also ignored by the Minister of Environment, Forestry and Fisheries, Ms Barbara Creecy.
The development of resistance to herbicides such as glyphosate used in conjunction with GM crops has been a boon for Corteva. It has exploited this weakness in a hopelessly flawed system by genetically modifying maize to withstand multiple chemicals, which are sold to farmers in an inseparable package with their GM seeds.
According to the ACB's Director, Mariam Mayet, "This continues the pattern whereby the development of new GM varieties has little to do with the needs of farmers or food security, and much more to do with maintaining a market for the pesticides produced by agrochemical companies like Corteva."
Now farmers will pay for each new GM trait as well as the extra chemicals. This seed will therefore increase pesticide use and thus human and environmental exposure.
It is now farm workers, who are massively exposed to these chemicals, who will pay with their health and their lives
The huge occupational hazards posed by pesticides was highlighted on 30 August 2019, when more than 200 women associated with the organisation Women on Farms Project marched to Parliament to demand, "at the very least" the banning of 67 agrochemicals that are a daily part of their working lives.
"The approval for release of these three GM varieties will further consolidate corporate control of the already corporatised South African food system, and further increase inequalities. The government needs to instead support alternative agroecological systems such as push-pull climate adapted technologies that are proven low-cost methods to improve farmer yields and livelihoods, and biodiversity and soil fertility – factors that are all necessary to preserve long-term food security in the context of the climate crisis.
"This required shift in food system is increasingly being recognised and acted upon globally. Our government needs to catch up: we need a shift away from GM industrial systems of food production, based on precautionary measures to protect human and environmental health, as well as food security for the people of South Africa," says Andrew Bennie, research and advocacy officer at the ACB.