Almost three million people die every year from diseases that spread from animals to humans – so-called zoonoses. These include AIDS, Ebola, but also the corona virus.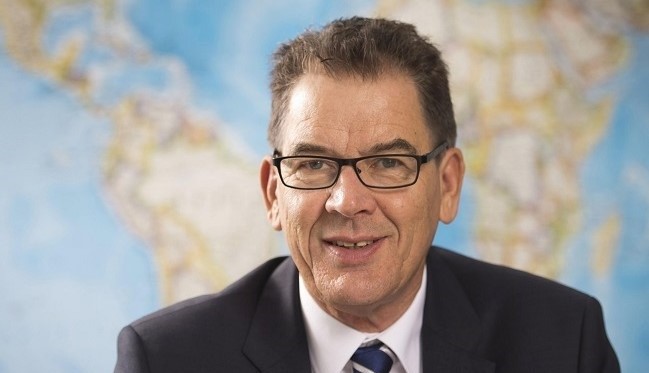 On the World Zoonosis Day observed on Monday, July 5, 2021, the German Federal Development Ministry (BMZ) and the Federal Environment Ministry (BMU), together with international partners and non-governmental organisations, presented a new international alliance against health risks in the wildlife trade, which is committed to preventing new zoonoses.
Under the "International Alliance against Health Risks in Wildlife Trade" initiated by BMZ and BMU, representatives from more than 50 organisations from areas as diverse as human and animal health, nature conservation, nutrition and agriculture have come together and set common goals.
These include governments, UN organisations, non-governmental organisations and scientific institutions, including the WWF, NABU, the Wildlife Conservation Society and the Frankfurt Zoological Society. The first measures are already being implemented.
Development Minister, Gerd Müller, said: "The message on World Zoonoses Day is clear: We are facing a greater danger than many are aware of. Three quarters of all new infectious diseases are zoonoses. There are 1.7 million undetected viruses in mammals and birds. Experts have identified dozens of zoonotic viruses that have pandemic potential.
"The closer the contact between wild animals, farm animals and humans, the more likely it is to be transmitted to humans. In the global fight against poaching and the illegal wildlife trade, Germany is therefore one of the largest donors. The protection of biological diversity is a priority of development cooperation. Germany is the second largest bilateral donor for the protection of biodiversity."
Environment Minister, Svenja Schulze, said: "The destruction of nature increases the risk that viruses will be transmitted from animals to people and that new pandemics will arise. This is the state of the art in science, as the World Biodiversity Council put together over the past year. The illegal wildlife trade, which threatens countless species and has become one of the most lucrative forms of cross-border organized crime, must be resolutely combated.
"In addition, the legal wildlife trade needs to be better controlled. For this global effort it is necessary to forge new alliances. That is why it is good when nature conservation, development cooperation and health protection pull together here."
Eberhard Brandes, board member of WWF Germany, stated: "The trade in wild animals has to be fundamentally reorganized in many areas around the world. The prevailing trading structures must be analysed with regard to their risks and appropriate countermeasures designed and implemented. In addition, the more we destroy ecosystems and bring them into imbalance, the closer humans and their livestock come into contact with wild animals, the higher the risk of disease leaping from animal to human. In the end, only a healthy planet can provide a secure livelihood for us humans."
Jörg-Andreas Krüger, Nabu President: "If we want to avoid pandemics in the future, we must also be "distancing" wild animals. Viruses do not distinguish whether animals are legal or illegal, sustainable, caught, bred, traded and killed for consumption, traditional medicine or other purposes. You only need one thing: contact.
"And that is what we deliver to them by intruding into their living space, exploiting them and keeping them farmed. Scientists have been waving the red flags for a long time, but politics and the public have not yet woken up sufficiently and many necessary steps have not been taken. This is precisely why the BMZ and BMU initiative is so important."
Since 2013, Germany has provided at least €500 million a year for the protection and sustainable use of forests and other ecosystems, around 80 percent of which from the BMZ budget and around 20 percent from the BMU. In addition, the BMZ is expanding its "One Health" work area, in which the health of people, animals and nature is considered holistically.