Some stakeholders on environment have advocated for more awareness creation on the importance of marine resources and preservation in the country.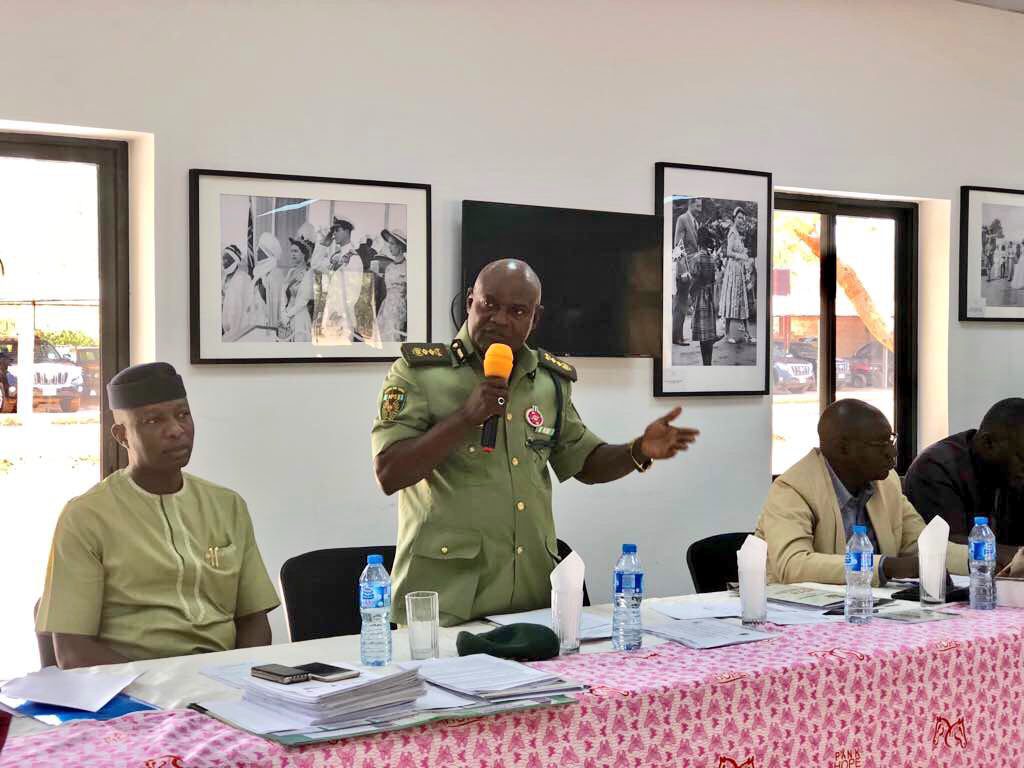 The stakeholders made the appeal in separate interviews with the News Agency of Nigeria (NAN) on Sunday, March 3, 2019 in Abuja, on the backdrop of the 2019 World Wildlife day.
World Wildlife is celebrated on March 3 every year and the theme for this year's celebration is "Life below Water: For People and Planet', which aligns with Goal 14 of UN Sustainable Development Goals (SDG 14).
Alhaji Ibrahim Goni, the Conservator-General, National Park Service, said that World Wildlife Day had become an important global annual event dedicated to wildlife.
According to him, World Wildlife Day raises awareness on the importance of wild animals and plants and how they could be preserved for future generations.
He decried the negative impact of some human activities on wildlife, especially in riverine areas.
"Our waters are highly polluted, especially in the Niger Delta area, through oil spills mainly, and various other forms of pollution nationwide.
"Some people also throw their waste into the rivers and other waterways, while refuse dumped by roadsides are often swept into the rivers by floods.
"These threats have strong impacts on the lives and livelihoods of people who depend on the marine ecosystems, particularly those that dwell in coastal communities," he said.
Goni said that the celebration is the first World Wildlife Day to focus on life below water.
The conservator-general said the celebration was a great opportunity to raise awareness about the diversity of marine life, and the crucial importance of marine species to human development.
He said there was need to ensure that approximately 200,000 identified marine species continued to provide opportunities for future generations.
Also, Prof. Nasiru Idris, Dean, Faculty of Environmental Sciences, Nasarawa State University, Keffi, said that over three billion people depended on marine and coastal biodiversity for their livelihoods.
"The celebration would accord the Nigerian government and all environmental stakeholders the opportunity, to highlight the critical issues and values of marine wildlife to our everyday lives.
"The capacity of life below water to provide these services is severely impacted, as our planet's oceans and the species that live within it are under an onslaught from various threats.
"So, as we celebrate, we have to check whether our initiatives to conserve and sustainably manage these species have been successful.
"But if not, we should look at how to scale up support for future initiatives," he said.
Idris however said that the unregulated and poorly managed human activities, including unregulated fisheries, pollution and climate change had affected the development of oceans and marine life resources.
According to him, as the 2019 theme focus on life below water, people should know that the sea, the ocean, rivers and lakes, regulate the climate and also produce the oxygen needs of humans.
"We should also note that these water bodies store large amounts of carbon dioxide that is released into the atmosphere.
"Therefore, we need to make sure that the ocean and marine life are protected within Nigeria's waters," he said.
He, however, urged government to create more enlightenment platforms for better education of the public.
He said government should continually air special documentaries on the importance of the World Wildlife Day on national television and radio stations.
By Ebere Agozie