The Nigerian Conservation Foundation (NCF) on Sunday, March 3, 2019 called on the Federal and Lagos State Governments to strengthen regulations on marine species protection to prevent extinction of some fishes.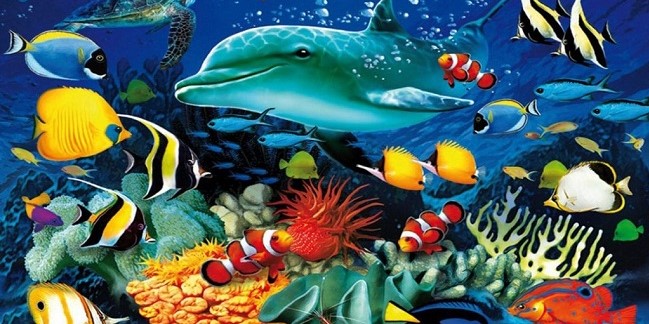 NCF's Director, Technical Programmes, Dr Joseph Onoja, made the call in a telephone interview with the News Agency of Nigeria (NAN) in Lagos.
Onoja said marine species were important to the ecosystem because it provided nutrition for over three billion people globally.
He explained that the oceans regulated climate, released oxygen for humans to breathe fresh air while absorbing carbon dioxide released into the atmosphere.
He added that government should ensure that oceans and marine species were protected.
"The world's over three billion people actually rely on the marine for their sustenance; so, it is a major contributor and has been over the ages to the wellbeing of people.
"It is something that we really need to take serious as humans because if we take out marine, a lot of people would loose out their livelihoods.
"Most of us feed on fishes from the marine environment so without marine, most lives would be in jeopardy,'' he said.
He lamented the killing of Sea Turtles which were among endangered species that protected fishes by eating major predators that fed on fish.
He said that Sea Turtles would usually come to the beach to lay eggs but were being killed and their eggs harvested out of ignorance and sold around some places in Lagos.
"As we are killing Sea Turtles, we are increasing the number of predators on the fish population and if they (Sea Turtles) are not there in the food value chain, predators will eat up more fish species and that would lead to scarcity of fish,'' he said.
Onoja also lamented poor refuse management and plastic pollution affecting underwater animals feeding on them, transferring the health problems to humans who consumed sea animals.
He called for implementation and enforcement of existing federal and states laws that focused on protection and preservation of marine lives, as well as interagency cooperation to solve the problems.
Onoja said the NCF had marine conservation as a priority and was planning a meeting of experts later in the month, to proffer solutions to marine conservation in Nigeria.
He said that the stakeholders meeting would also address environmental challenges, enhance intergovernmental agency collaboration to preserve and protect the aquatic wildlife.
He said that the foundation was creating awareness in communities in line with the Endangered Species Act, to stop killing of endangered sea and land animals nationwide.
He said Lagos, being a coastal city, was enjoying several aquatic benefits but could achieve more by strengthening marine regulations and eco tourism.
"One of the areas Lagos can harness the benefits of being a coastal city is in terms of eco tourism.
"It can regulate the use of its beaches and how they are operated. Lagos can also explore the easy water transportation."
He said that activities on the beachfront should be well regulated to promote eco tourism and yield more revenue to the state government.
"All over the world, what they call beach front properties are usually in five areas but how that is done in a sustainable manner with the environment in mind is very important.
"Now, I can say it is not well regulated, when it is well regulated, then, it will benefit the environment and the state government and the people that live there but if it is not well done, it will be a problem because the degradation would be so much on the environment and that needs to be looked into.
The World Wildlife Day is celebrated globally on March 3 and the 2019 celebration focuses on attention on marine wildlife to create global awareness on their importance and tackle critical challenges facing marine ecosystems.
By Grace Alegba