Nasarawa State Urban Development Board (NUDB) says the state government has ordered proper gazetting and review of urban planning to create enabling, healthy and comfortable environment for inhabitants.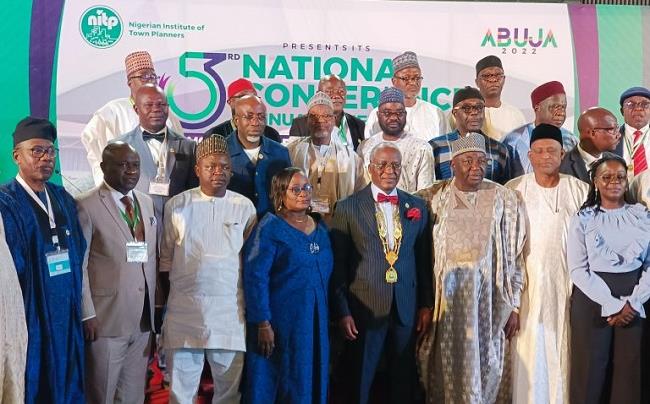 Mr Mohammed Yahaya, Managing Director of the Board, who said this in an interview on Tuesday, November 8, 2022, in Lafia, the state capital, had said before now there has never been a master plan in any of the cities in Nasarawa State, but noted that a master plan has been designed based on the existing environment.
According to him, the importance of town planning cannot be over emphasised, because it is expected to create an enabling environment, healthy, peaceful and comfortability for inhabitants.
"When we talk about urban, we are talking about the areas with higher population, and as long as population keeps growing, all basic necessities are required to be made available so that it will make the environment livable, peaceful and healthy.
"With planning, development increases, then there is need to do some review. It is only when that is done that we can have a comfortable and planned environment.
"And that is what brings the concept of urban renewal or slum upgrade, because it is an existing development. For you to provide the improvement, you need to do some amendments, demolitions and modifications," he said.
Yahaya said the board is doing its best to ensure that any new development gives a befitting design at appropriate and compatible environment.
"When you bring a design that you want to build an industry in a residential dominated area, we make sure there is compatibility, there's similarity for our town as at now," he emphasised.
On issues of floods, he said the state government had approved the construction of 1. 3 kilometre of water channel in Lafia, and about five major drains to be constructed that were already in the budget to ensure that damage caused by heavy down pour is taken care of.
He warned people to avoid development on water ways but rather seek approval before embarking on any development, so that they would not constitute obstruction and nuisance to the community.
"It is mandatory to get approval before embarking on development. We are calling on people with billboards and signage that do not have approval of the board to quickly do that this week. Unfailingly we will start removing such billboards," he warned.
The World Town Planning Day is annually celebrated on November 8. This year's theme is "Think Global, Plan Local".
It looks at the role of the planning profession as central to the implementation at the local level of the new urban agenda and UN-Habitat Sustainable Development Goals.
In a related development, the Federal Government has urged the Nigerian Institute of Town Planners (NITP) to embrace their professional responsibility and engage state governments to correct building irregularities to improve urban security.
The Minister of Works and Housing, Mr Babatunde Fashola, made the call at the ongoing 53rd National Conference and Annual General Meeting of the NITP on Tuesday in Abuja.
The theme of the conference is: "Physical Planning and Urban Security in Nigeria: Issues, Challenges and Prospects".
Fashola said that no individual or organisation should be allowed to act in contravention of planning regulations, adding that the state cannot overlook its own planning rules and regulations, otherwise it would be sowing the seeds of urban insecurity.
He said: "Nothing but absolute professionalism must be demanded of and accepted from the town planner. Although ownership of land is a matter for the state and the owner.
"However, what you put on the land and how you use it is the ultimate responsibility of the town planner. In discharging that responsibility, even the state must comply with town planning regulations."
Fashola said that nothing must be considered too much within the law for town planners to insist on compliance, saying, "this must be the disposition of the professional town planner, in order to enhance urban security."
On his part, Gov. Aminu Masari of Katsina State, who said that the role of town planners in the development of any country cannot be overemphasised, commended the institute for organising the conference.
Earlier, the institute's National President, Mr Olutoyin Ayinde, expressed hope that the conference would expose town planners to new information that would guide future decisions in favour of urban security.
Ayinde described the theme of the conference as very relevant to the contemporary reality and very vital to collective survival and safety of the country.
"The security issues are the crux of the matter. It is for this reason that we sought authorities in this field to address us on the subject," he said.
On his part, the Chairman, FCT Chapter of the institute, Mr Mustapha Mubdiyu, said the conference brings together town planners, allied professionals, academicians and policy makers together.
He said that they would discuss new concepts, emerging trends and global agenda towards finding solutions to developmental and environmental challenges in the country.
Mubdiyu said that Nigerian cities have become increasingly exposed to the direct or indirect effects of security threats and challenges.
According to him, they range from crime, social delinquencies and forced urban migration which led to the proliferation of slums and squatter settlement, urban violence and child abuse.
Mubdiyu said: "This year's theme is not only apt, but necessary to dissect these effects and challenge with a view to proffering actionable recommendations for the sustainable urban planning and development of our urban centres."
Also, the Lead Presenter, Dr Kabir Adamu, Managing Director, Beacon Consulting Ltd, emphasised the need for enhanced collaboration between security institutions and town planners to improve urban security in the country.
Represented by Mr Stephen Okwori, Security and Crime Management Consultant, Adamu said for physical planning to be effective security agencies must be involved.
He said: "Because we realised that there are challenges that comes with physical planning like interference from the political leaders which often creates room for bridges in security.
"So, the reason why we are here is to speak to town planners and other relevant professionals to abide by their professional rules and regulations and what it takes to plan a city."
In attendance were the Director, Department of Development Control of FCT, Mukhtar Galadima, the Coordinator, Abuja Metropolitan Management Council, Umar Shuaibu, representives of the Governors of Kaduna, Borno and Ondo States, among others.
By Oboh Linus and Salisu Sani-Idris