The Lagos State Chapter of the Nigerian Institute of Town Planners (NITP) has called on the three tiers of government to pay more attention to physical planning for a comprehensive urban development of the country.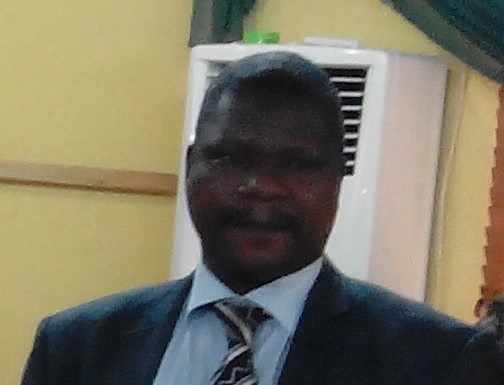 Chairman of Lagos NITP, Mr Adebisi Adedire, made the call on Thursday, November 8, 2018 at a news conference to mark the 2018 World Town Planning Day in Ikeja, the state capital.
Adedire said that town planning was the bedrock of any meaningful physical and economic development of a community, city or nation.
According to him, the World Town Planning Day creates an opportunity for professional planners and the general public to come together to dialogue on necessary steps to take the pursuit of achieving an environment which is safe, economical, sustainable and convenient for habitation.
"Nigeria is yet to enjoy an environment of these characteristics.
"But we are optimistic that with continuous dialogue like this as well as involvement of town planners in policy formulation and implementation, the country will become an envy of other countries in the world," he said.
Commending the Lagos State Government on its effort in the aspect of plan preparations, Adedire called for recruitment of town planners into the ministries both at the federal and states level.
He lamented that the governments had not recruited town planning staff in the last five years, saying that if this continued, there would be a lacuna and their positions would be filled by members of other professions.
Adedire also appealed for the creation of a full fleshed ministry of physical planning and urban development at the federal level to ensure effective operation of town planning administration and activities at the federal level.
"With the great importance attached to town planning globally, it is not wise for physical planning and urban development to be operating as a department under a ministry in the country.
"What obtains today is that physical planning is under the Ministry of Power, Works and Housing. This shouldn't be. The country is in urgent need of proper physical planning. As such, a ministry needs to be created for this purpose," he said.
Mr Toyin Ayinde, the 2nd Vice President of NITP, called for an ultramodern transportation system to ease the incessant gridlock across the state.
Ayinde said that transportation still posed great challenge to the state, saying that in organised societies, no government would allow numerous minibuses to apply the road as obtained in many cities in the country.
According to him, availability of too many minibuses and private cars on the road is an indication of constant violation of the traffic rules and orders as witnessed on Nigerian roads.
By Lilian Okoro