The Bread of Life Development Foundation (BLF), a Lagos-based non-governmental organisation (NGO), has urged the Federal Government to immediately convene a National Conference on Access to Safe Toilets, in order to discuss and find solutions to the sanitation crisis in Nigeria.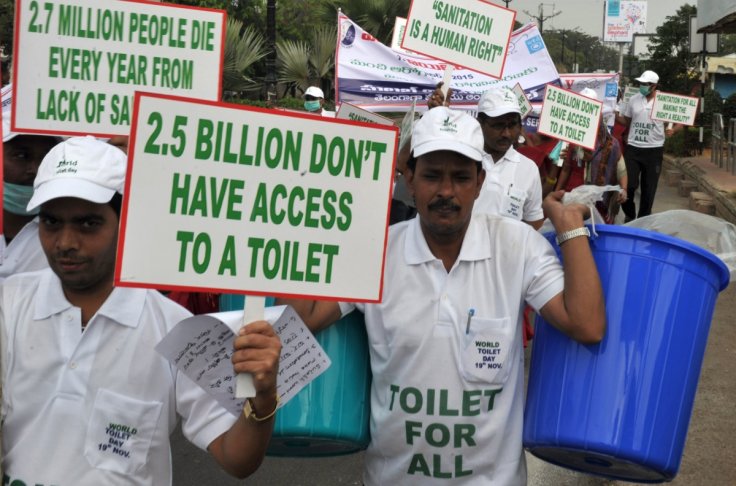 Quoting the WHO/UNICEF/Joint Monitoring Report 2015, that states 45 million Nigerians are still defecating in the open and another 130 million use unimproved and shared toilet facilities, BLF called for "the convocation of a National Conference to discuss modalities of realising the right of every Nigerian to a safe toilet, in line with the United Nations resolution of human right to water and sanitation adopted in July 10, 2010; which was endorsed by the Nigerian government in July 2011."
"It is highly imperative to convene a National Conference on Toilet bringing together all stakeholders including state and non-state actors to find a sustainable solution to poor access to safe toilet facilities in households and public places, says BLF in a statement, signed by its Information and Communications Officer, Ms Enejor Veronica, to mark this year's World Toilet Day, November 19.
The specific objectives of the National Summit, according to BLF, will be to:
Discuss appropriate technological options for accelerating safe sanitation coverage in Nigeria.
Discuss strategies of overcoming religious, cultural, legal and economic barriers to safe toilet usage and practices by Nigerians.
Develop financing mechanisms for provision of safe toilets particularly in Institutions, Schools, and public places.
Explore the potentials of the private sector to accelerate sanitation coverage through investments in the construction and management of sanitation facilities in public places like motor parks, markets and public buildings.
Adopt appropriate behavioral change sanitation messages as technological options alone will not provide lasting solutions to the sanitation crisis.
Lamenting that "it is a shame and disgrace that Nigeria has the World's fifth largest population of people defecating in the open," BLF urges the Buhari administration as part of its change mantra to initiate policies and programmes that will overcome this national opprobrium.
"As Nigerians join the world to mark the World Toilet day, we must go beyond making declarations and chanting slogans. It is regrettable that Nigeria failed to meet the Millennium Development Goals (MDG) target for sanitation; Now that the world has decided on a new sustainable development goals; and its sanitation target aims to achieve universal sanitation coverage by 2030, the  time to act is now," says BLF.
It adds: "Fifteen years from now is enough to make open defecation history in Nigeria. We cannot wait until 2030 before we have access to safe toilets in our offices, business premises, motor parks, bus stops and in public buildings. We cannot wait for another 15 years for every house to have safe toilet facilities. Now is the time to ensure every house, every building, school, business space, office, church, mosque, market, expressway have a safe toilet facility.
"Every landlord must know that he has the responsibility to provide safe toilets for occupants of his house. Every company must know it has the responsibility of providing safe toilets for its workers. The management of every public building must know it has the responsibility of providing toilets for its occupants. Every pastor and Imam must ensure that faith worshippers have access to safe toilets.
"The appropriate state agencies should ensure school pupils stop defecating in the bush where they are exposed to snake bites, and the girl child could be raped. It is also important that these toilets facilities are gender sensitive, and take care of the peculiar needs of women, and people with disabilities.
"These are critical issues we need to strategically planned, well prioritised, and adequately finance. When safe toilets are also provided, we should also develop sustainable operation and management to ensure they remain functional. These are issues that call for both national action through a National Conference on Access to Safe Toilets."