The Nigeria Institute of Soil Science (NISS) has called for detailed knowledge of soils by farmers and other stakeholders for enhanced food production, security and sustainability.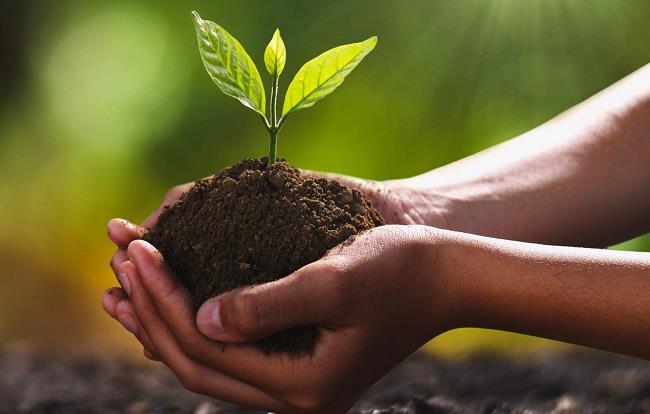 Prof Geoffrey Nwaka, Vice President of NISS and Vice Chairman of the Governing Board of the institute, made the call at the Commemoration of the World Soil Day (WSD) and Experts Dialogue on Monday, December 5, 2022, in Abuja
The WSD is commemorated annually on Dec. 5 to raise awareness about the importance of soil in food production.
The theme for 2022 is "Soil: Where Food begins.''
Nwaka, who said that the period of blanket was over, urged the Federal Government to mandate NISS to monitor all activities regarding soil studies, soil use and other non-agricultural manipulations that negatively impacted the soils.
According to him, NISS should be mandated to collaborate with all organisations, both governmental and non-governmental, in the area of soil resources exploitation.
He further said that NISS, with its qualified registered scientists, should serve as consultants and resource experts in soil studies, land evaluation and land use planning and management for government parastatal and NGOS operating in Nigeria.
"In the midst of hunger and global climate change it has become very obvious the role soils play in food production and availability to sustain healthy life on earth.
The dialogue, which encompasses soil scientists, researchers, academicians, policy and industrial experts was to present the way forward towards achieving a sustainable management of the soil "where food begins" and for increased food production.
According to him, it is also for maintenance of safe and productive environment, for avoidance of chemically related injection through contamination from wrong use of chemicals. uncontrolled resource exploitation and wrong agricultural land preparation.
"The dialogue is also geared towards avoidance of wrong land use planning due to inadequate knowledge of the limitations, capability and suitability of the soils.
"Think of these expressions: No Food No Life. No Food No Medication; food is medicine and a prerequisite for effective medication; abundant food abundant life; Bad soil, bad food. Soil for sustainable food production.
"Therefore, treasure and handle the soil with utmost care – soils where food begins.''
Speaking on the WSD, Nwaka said the International Union of Soil Science (IUSS) made a resolution in 2002 proposing Dec. 5 as World Soil Day.
According to him, the day is to celebrate the importance of soil as a critical component of the natural system and a vital contributor to human well- being.
He further said that the day sought to raise awareness about the enormous role soil played in the achievement of food availability and security.
"The day also provides an excellent opportunity to engage the general public and target governments, education and academic sectors, farmers, the private sector and civil Society in general.
"NISS collaborates with the world in and IUSS declaration to mark the WSD by organising events to promote soil quality management as regards to soil as a factory and reliable base/ medium for food manufacturing."
According to him, the theme seeks to raise awareness that soil nutrient loss is a major soil degradation process threatening plant nutrition.
Nwaka said soil nutrient loss is also regarded as one of the most important problems globally militating against sustainable and profitable food production, its availability and security.
"The theme also seeks to raise awareness of the importance of maintaining healthy ecosystem and human well-being.
"This is  by addressing the growing challenges in soil management, increasing soil awareness and encouraging the societies to improve soil quality and health,'' he said.
By Felicia Imohimi