Bigwig food and beverage company, Nestle, says over 5,000 of its employees and their families gathered in 66 locations worldwide to mark 2019 World Oceans Day on Saturday, June 8, 2019.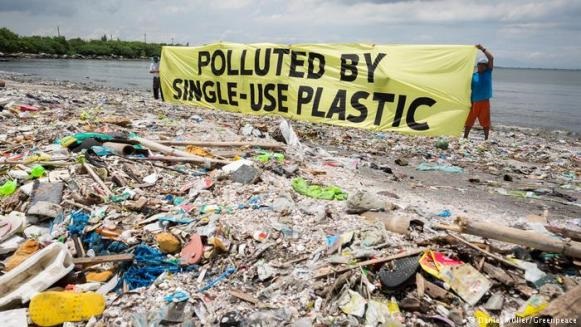 It said they engaged in removing plastic waste from local water bodies during the exercise which was marked with the theme, "Gender and the Ocean".
The company, headquartered in Switzerland, said on Sunday in a statement that hundreds of its employees' children present at the events participated in educational programmes on the environment and wildlife conservation, as well as learning more about recycling.
"Plastic waste is one of the world's most pressing issues. Tackling plastic waste by company is working towards a waste-free future.
"Through clean up initiatives and other activities, Nestlé aims to play an active role in changing behaviour and raising public awareness about reducing plastic waste and recycling more.
"This is part of the Nestlé's broader vision to achieve a waste-free future,'' the company founded by Henri Nestle in 1886 in Vevey, Switzerland said.
Nestlé's products include baby food, medical food, bottled water, breakfast cereals, coffee and tea, confectionery, dairy products, ice cream, frozen food, pet foods, and snacks.
Twenty-nine of Nestlé's brands have annual sales of over CHF1 billion (about $1.1 billion), including Nepresso, Nescafe, Kit kat, Smarties, Nesquik, Stouffer's, Vittel, and Maggi.
Nestlé has 447 factories, operates in 189 countries, and employs around 339,000 people. It is one of the main shareholders of L'Oreal, the world's largest cosmetics company.
By Peter Ejiofor