A cross-section of civil society and public health groups have urged the Nigerian government to ensure regulations for implementation of the National Tobacco Control (NTC) Act are put in place to save the nation from tobacco deaths.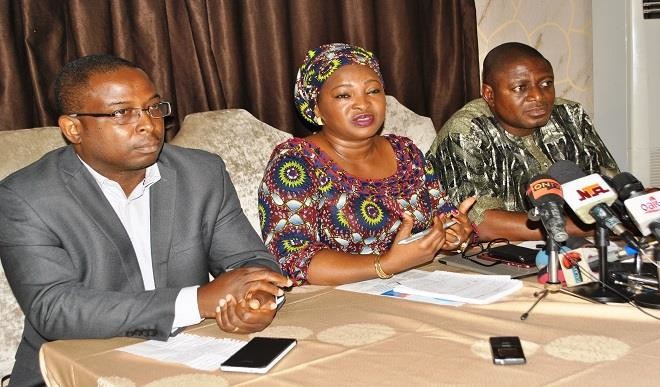 The groups – Environmental Rights Action/ Friends of the Earth Nigeria (ERA/FoEN), National Tobacco Control Alliance (NTCA), National Tobacco Control Research Group (NTCRG) and the Campaign for Tobacco-free Kids (CTFK) – made the demand on the occasion of the 2017 World No Tobacco Day celebration, which had "Tobacco – a threat to development" as its theme.
Hilda Ochefu, the sub-regional coordinator, West Africa of CTFK, explained the link between tobacco and poverty, noting that the World Health Organisation (WHO) specifically tied the attainment of the Strategic Development Goals 2030 to tobacco control policies as tobacco is now viewed as a threat to everyone.
Deputy Executive Director of ERA/FoEN, Akinbode Oluwafemi, in his intervention, explained that, aside from the renewed onslaught on Nigerian youth through very attractive and flavored cigarettes, tobacco industry front groups such as the Initiative for Public Policy Analysis (IPPA) have continued to spin lies to discredit tobacco control and public health advocates.
Oluwafemi said that the IPPA was behind the attempts to discredit members of the National Tobacco Control Committee (NATOCC) which is an advisory body to the health minister on how to implement the NTC Act, even as he revealed that the Board of IPPA is peopled by individuals with remote links to the tobacco industry.
He alerted that even as the WHO targets driving its health agenda through the SDGs, the tobacco industry has also perfected a plan of driving a wedge into the system to undermine it with alleged membership of British American Tobacco Nigeria (BATN) in the private sector support group of the SDGs.
Dr. Akin Adebiyi capped the discussions by warning on the health impacts of smoking which include heart diseases, lung diseases, various cancers and sure death.
Some of the demands of the groups are:
Immediate commencement of the implementation of sections of the NTC Act that do not require regulations such as smoke-free public places, restriction on underage access and ban of sale in single sticks, among others
The Nigerian government, particularly the Ministry of Health remain unintimidated as it works on resolutions for the effective implementation of the National Tobacco Control Act. In deed the Regulation coming at this time will be a gift to Nigerians and particularly the youths that have been deliberately targeted by tobacco corporations as replacement smokers
The Ministry of Health hasten investigation of the controversial recommendations of some members of the Nigerian delegation to the Conference of Parties meeting held in India in November 2016. The delegates from the Ministry of Justice and the Standards Organisation of Nigeria are of particular interest in the said controversy
Removal of British America Tobacco from the SDG private sector support group.