On World Mosquito Day, the U.S. Government says it has reached 570 million people in 24 "malaria endemic" countries with malaria treatment and prevention services.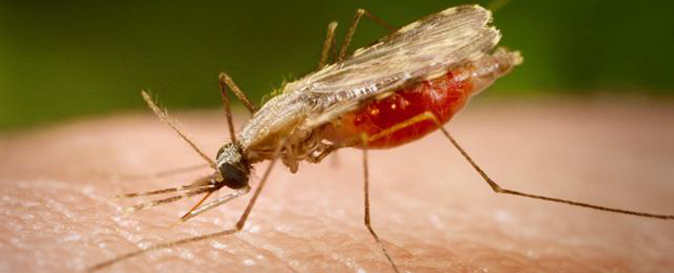 The U.S. Agency for International Development (USAID) on its official Twitter handle on Monday, August 20, 2018 stated that it had been able to reach countries through the U.S. President's Malaria Initiative (PMI).
Using the #WorldMosquitoDay hashtag, the USAID added that malaria "is the leading cause of death in children under five years old.
"In sub-Saharan Africa, malaria is the leading cause of death in children under five years old.
"The PMI and partners have reached 570 million people in 24 malaria endemic countries with malaria treatment and prevention services."
USAID also noted that, through the PMI, more than 268 million insecticide-treated nets had been distributed in 27 countries since 2005.
The agency added that treated bed nets were responsible for two-thirds of the seven million lives saved between 2000 and 2015 worldwide.
"We look for these numbers to climb as more people get nets and net technology continues to advance."
The News Agency of Nigeria (NAN) reports that mosquitoes kill about 445,000 people each year, through the transmission of malaria.
The PMI report stated that some estimates showed that eliminating malaria could save 11 million lives and yield an estimated $2 trillion in economic benefits from gains in productivity and health savings.
"The last decade has brought a number of advances in fighting malaria-carrying mosquitoes, including long-lasting insecticide treated nets and new insecticides for indoor residual spraying.
"New uses of technology, such as mobile phones and internet, can enhance timeliness and quality of relevant data and improve decision-making.
"In the coming years, we anticipate innovations in insecticides and a possible malaria vaccine," the report stated.
Also, in its 12th Annual Report to the US Congress, released in April 2018, it stated that malaria remained a major public health challenge, despite the progress recorded in malaria interventions.
It added that the challenge could slow down progress made.
"Malaria prevention and control remains an important U.S. foreign assistance priority.
"Foreign assistance investments by the U.S. Government empower people, communities, and economies to progress on the path to self-reliance, and malaria interventions are among the most cost-effective."
NAN reports that the PMI and other global partners have continually supported governments to prevent malaria mortality, morbidity and ensuring its elimination through a five-year strategy.
The strategy, which spans 2015 till 2020, aims at creating a world without malaria.
World Mosquito Day, observed annually on 20 August, is a commemoration of Sir Ronald Ross' discovery in 1897 that female mosquitoes transmit malaria between humans.
Ross is responsible for the annual observance, having declared shortly after his discovery that the day should be known as World Mosquito Day in the future.
By Temitope Ponle