Light pollution and its impact on migratory birds is the focus of World Migratory Bird Day 2022 which will be celebrated around the world on Saturday, October 8.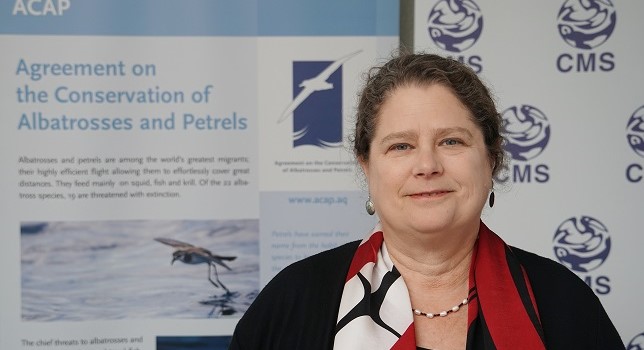 World Migratory Bird Day is an annual campaign aimed at raising awareness of migratory birds and the need for international cooperation to conserve them. Activities to mark the day will be held globally throughout the day under the theme "Dim the Lights for Birds at Night".
Light pollution is said to be a significant and growing threat to wildlife including many species of migratory birds. Every year, light pollution contributes to the death of millions of birds. It alters the natural patterns of light and dark in ecosystems. It can change birds' migration patterns, foraging behaviours, vocal communication, and increase predation.
Attracted by artificial light at night, particularly when there is low cloud, fog, rain or when flying at lower altitudes, migrating birds become disorientated and may end up circling in illuminated areas. Depleted energy reserves put them at risk of exhaustion, predation, and fatal collision with buildings.
Traditionally observed on the second Saturday of May and October, the two dates of World Migratory Bird Day reflect the cyclical nature of bird migration and the different peak migration periods in the northern and southern hemispheres. The focus in October is on promoting best practices and calling upon key actors to take steps to address light pollution.
Executive Secretary Amy Fraenkel of the Convention on the Conservation of Migratory Species of Wild Animals (CMS) said: "Many governments, cities, businesses, and communities around the world are already taking steps to effectively reduce light pollution. However, much more needs to be done. I therefore invite all governments and other actors to take action to address light pollution."
A set of globally applicable guidelines are being developed under CMS that will help various actors address the growing problem of light pollution. These will be relevant for all migratory species and will include guidance and concrete measures that different stakeholders can take to address light pollution.
These new guidelines will be presented to CMS Parties for adoption at the 14th meeting of the Conference of the Parties (COP) in 2023 and build on existing guidelines that include six general management principles to reduce light pollution.
CMS has also been working closely with ICLEI and its Cities with Nature arm to capture efforts already being done by cities around the world to address light pollution. Cities are being encouraged to use the new Cities With Nature Action Platform to report on the activities being conducted to address light pollution.
CMS and ICLEI will also be launching a designated Cities With Nature City Guide and a community of practice around the topic of light pollution, which will include best-practice advice and expertise specifically tailored for cities on the topic.
Executive Secretary Jacques Trouvilliez of the Agreement on the Conservation of African-Eurasian Migratory Waterbirds (AEWA) said: "As we have to reduce our fossil fuel consumption to fight against climate change, saving energy in many countries will imply reducing lights not only along streets but also in many buildings. This will undoubtedly reduce light pollution and benefit migratory birds. Climate change and biodiversity conservation are again closely linked, and it is important to highlight the many positive effects that saving energy will bring."
Light pollution is increasing around the globe. More than 80 per cent of the world's population is currently estimated to live under a "lit sky", a figure closer to 99 per cent in Europe and North America. The amount of artificial light on the Earth's surface is increasing by at least 2 per cent each year and could be much greater.
In some cities, particularly in North America, initiatives such as "Lights Out" programmes and bird-friendly building guidelines aim to protect migrating birds from light pollution by encouraging building owners and managers to turn off any unnecessary lighting during migration periods.
Susan Bonfield, Director, Environment for the Americas, said: "Migratory birds are making their final journeys this year, returning to non-breeding sites around the world. Now, and every day, we need to ensure their safe passage at night by working together to reduce light pollution. Through World Migratory Bird Day, we raise our voices together to protect our shared birds and ask everyone who can to dim their lights for birds at night!"