The UN Food and Agriculture Organisation (FAO) has called on the Federal Government to ensure value addition to Nigeria's agricultural produce to achieve zero hunger by 2030.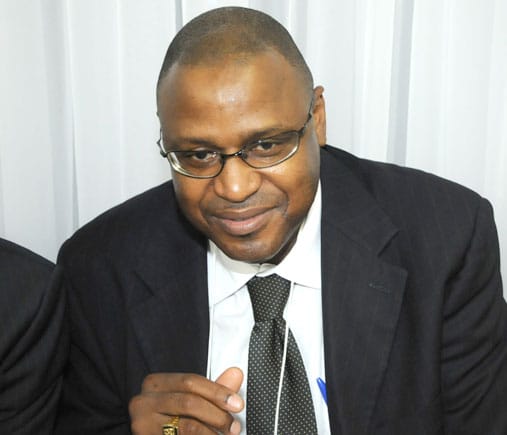 Mr Suffyan Koroma, the Country Representative of FAO, made the call in Abuja on Tuesday, October 9, 2018 at a walk organised to commemorate the 2018 World Food Day.
Koroma, who stressed that agricultural production would be a waste of time without value addition, appealed to the Federal Government to also consider other complimentary services which agricultural production needed to thrive.
"Nigeria should be free of hunger by 2030 but that does not just rest on agriculture.
"It goes beyond agriculture because the complimentary services that agriculture needs to thrive are also as valuable as the products that we produce.
"For food prices to be lower; it does not just mean production; it means the value-added products, the services, the energy, the effective legislation – all of these should contribute to zero hunger.
"It even involves transportation, knowing what to produce and for what market. If we produce without adding value, it is basically useless; it is a sheer waste of time.
"How do we control animal diseases, pests, conflicts, climate change and issues of flooding? And all these are relevant in efforts to achieve the zero hunger; so, I hope the government will continue to strive in enhancing the drive to achieve zero hunger by 2030,'' he said.
Also speaking, Chief Audu Ogbeh, the Minister of Agriculture and Rural Development, said that the Federal Government through the ministry was working on how to improve the ease of doing business in the agriculture sector.
The minister, who was represented by Alhaji Nasiru Adamu, the Director of Planning and Policy Coordination in the ministry, said that the move was to ensure the attainment of food security and zero hunger by 2030.
He described the theme of the World Food Day – "Our Actions are our Future: A Zero Hunger World by 2030 is Possible'' – as apt, particularly at this period when the impact of climate change had been devastating on food production and food security the world over.
Ogbeh said that the government had also identified the key constraints in the agricultural value chain, from the production to the consumption stages, with a view to addressing them.
"This year's World Food Day marks the 70th Anniversary of the FAO and their 40-year presence in Nigeria.
"FAO is really Nigeria's partners and we appreciate them very much.
"The theme can be actualised if the government, private sector, development partners work together to fight hunger, extreme poverty and malnutrition.
"This administration is bent on treating agriculture as a business,'' he said.
The World Food Day is marked on Oct 16 globally every year.
Events lined up to celebrate the 2018 World Food Day include quiz competition, symposium, food fair, national youth summit and the national agriculture show.
By Ginika Okoye