UN Secretary General António Guterres on Wednesday, January 18, 2023, said the world is "looking into the eye of a Category 5 hurricane" in a blunt speech to political leaders and business chiefs at Davos.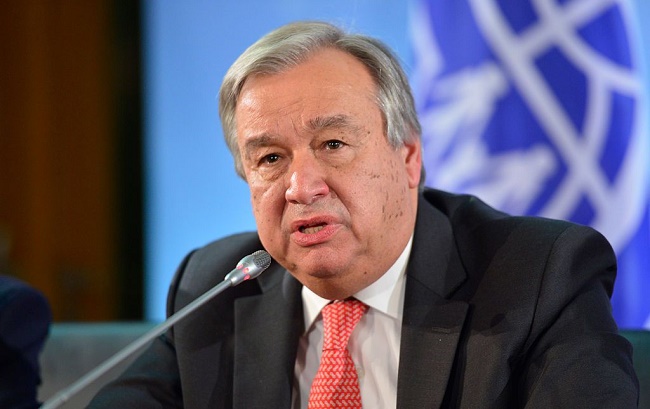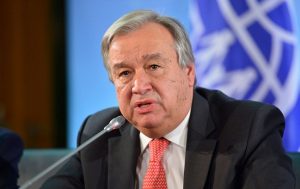 The UN boss delivered a scorching assessment of the "sorry state of our world" from the main stage at the World Economic Forum in the Swiss resort town.
Guterres said "our world is being plagued by a perfect storm on a number of fronts''.
His litany of threats included the looming global recession, the war in Ukraine, deepening inequalities, a rapidly unfolding cost of living crisis, high debt levels "pounding" vulnerable countries, and the lingering scars of the pandemic.
Guterres said "the battle is being lost" in the fight against global warming and that every week brings "a new climate horror".
He said the commitment to limit global temperature rise to 1.5 degree Celsius above pre-industrial levels "is going up in smoke" and the world was hurtling towards a 2.8 degree increase.
Alex Rafalowicz, Executive Director of the Fossil Fuel Non-Proliferation Treaty Initiative, responded: "We have to stop the lies of big oil, gas, and coal companies and start collective action on phasing them out. Government action to date has been piecemeal and devastatingly slow, riddled by the influence of fossil fuel lobbyists who are roadblocking progress in favour of profit.
"We cannot meet the goals of the Paris Agreement without international cooperation to explicitly tackle all fossil fuels and its industry head on. A glaring gap exists, one that can be filled by a Fossil Fuel Non-Proliferation Treaty, which is already being called for by nation states, parliamentarians, Nobel Laureates and sub-national governments."