The United Nations office on Drugs and Crime (UNODC) says providing effective response to the world drug problem require synergy between institutions of criminal justice, health and social services through integrated solutions.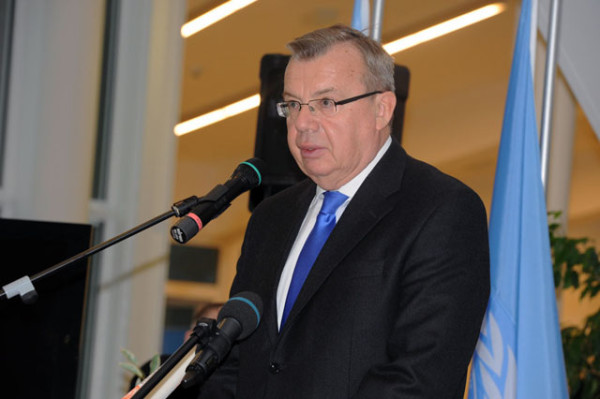 Mr Sylvester Atere, National Project Officer, Outreach and Communications of UNODC, Nigeria Country Office said this in a statement on Tuesday, June 25, 2019 in Abuja.
Atere explained that the integrated solutions are in line with the international drug control conventions, human rights obligations and the Sustainable Development Goals (SDGs).
The theme of the 2019 World Drug Day is "Health for Justice, Justice for Health". The theme indicate that justice and health are two sides of the same coin when addressing drug problems.
According to Atere, the General Assembly has decided to observe the day in order to express its determination to strengthen action and cooperation to achieve the goal of a society free of drug abuse.
He said that the global observance of the day is aimed at raising awareness on the menace of illicit drugs in the society.
"The campaign emphasises that a comprehensive approach to drug prevention and treatment needs to integrate questions of justice and health.
"The campaign includes three sub-theme: people getting the treatment they need, connecting drug prevention, social inclusion and prevention, building knowledge for justice and health.
"Nigeria is party to all the three International Conventions aimed at addressing the world drug problem.
"More than two decades ago the country domesticated the convention and put in place the legal and institutional framework to tackle drug trafficking.
"This is to prevent drug use and to offer counselling and treatment to drug users.
"In spite of all these efforts, drug use is at overwhelming levels," he said.
He said that the prevalence of drug use in Nigeria in 2018 is estimated at 14.4 per cent compared to the global annual prevalence of 5.6 per cent among adult population.
The International Day against Drug Abuse and Illicit Trafficking is celebrated every June 26.
He disclosed that UNODC would on June 26 launch its 2019 World Drug Report which annually provides the international community update on the latest trends and developments.
By Uche Bibilari