The national body of professional cleaning companies, Cleaning Practitioners Association of Nigeria (CPAN), on Saturday, September 17, 2022, urged Nigerians not to forget lessons of hygiene from COVID-19.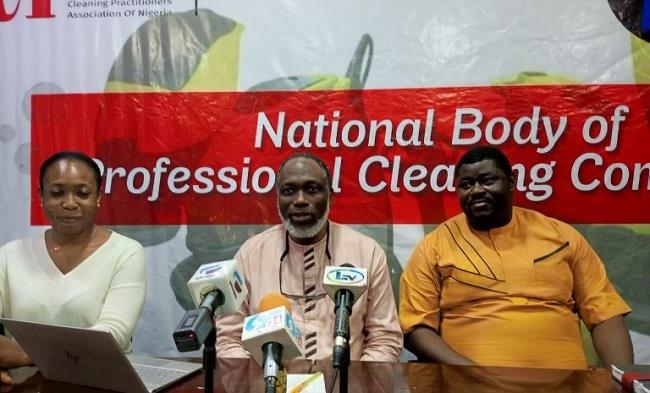 Dr Tunde Ayeye, the President of CPAN, made this call while speaking with newsmen at the the group's commemoration of the 2022 World Cleanup Day in Lagos.
Ayeye urged Nigerians to continue to prioritise personal and community hygiene to stem unpalatable environmental and health issues increasing mortality rate.
He said: "We keep trying to remind everyone that, thankfully we are out of the worst situation of COVID-19, we should not allow all the lessons that we learned to leave us.
"We learned the need for hygiene in a different manner. There is the personal hygiene and then there is the community hygiene.
"It is a combination of both that ensures that we live the kind of life we should live.
"There is no planet B at all, we should not damage our planet, it is a global responsibility, we should cleanup and dispose properly."
He said that statistics had shown that Nigeria was not doing too well in terms of reduction in infant mortality, maternal mortality and under five mortality.
Ayeye, a public health expert, added: "We are not doing great even with all the interventions.
"What is the cause of these deaths? We realise that, particularly for children, the causes of death are usually communicable diseases, and when you interrogate those things, community hygiene is a huge contributor.
"It is a lot cheaper to keep our environment clean and avoid children falling sick, being out of school because of sickness, or even dying from communicable diseases, just by ensuring that every day is world clean-up day."
According to him, though there are government initiatives to address environmental and health challenges, there is need for more citizen participation, education and advocacy.
Ayeye urged governments and corporate organisations to partner with the group toward improving the environment, health and quality of life.
"I know many state governments and environmental protection agencies have all kinds of programmes they are doing, but as it is right now, the value chain still has a lot of challenges.
"Our advocacy to government is to pay more attention to this sector so as to develop, professionalise, standardise and regulate it," he said.
According to him, CPAN was set up to ensure professionalism and standards in waste management.
He said that the body had been contributing to healthcare, environmental sanitation and waste management, thereby creating thousands of jobs.
Ms Inara George, Programme Director of CPAN, said that the group would want governments to engage its members in educating the public on waste management.
World Cleanup Day, celebrated globally every Sept. 17, provides an avenue for volunteers and partners worldwide to come together to clean up streets, beaches, rivers and forests.
By Adeyemi Adeleye