The Youths for Apiculture Initiative (YFAI) has restated its commitment to continued grooming of youths in beekeeping to enhance food security and increased agro-revenue.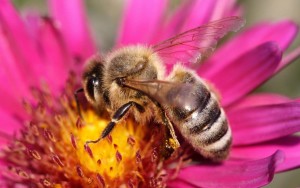 The group's President, Mr Yusuf Adeyemo, said this at the fourth World Bee Summit on Monday, May 22, 2023.
Adeyemo, who reiterated the importance of bees in ensuring food security and revenue for the agriculture sector, said that the association would continue to groom youths on its economic benefits.
"Today marks our fourth annual Youth Beekeeper Summit and commemoration of the World Bee Day as declared by the United Nations in 2017.
"We are focusing on the importance and roles of apiculture in job creation, food security and rural development.
'It is a well known fact to us all that bees are important in ensuring food security and economic development.
"They also have huge economic potential as a tool for sustainable wealth creation.
"We are carrying out an advocacy to boost the potential of beekeeping in Nigeria and we have involved a lot of youth in our activities.
"Our cardinal point is to introduce more young and active people into beekeeping and to scale beekeeping from a social intervention project to a commercially lucrative enterprise," he said.
Adeyemo added that the association would preserve bee pollination from going into extinction through awareness creation of the economic benefits.
"We are glad for the  progressive impact we are making in Nigeria as we form the largest gathering of youths in apiculture and acceleration of apiculture development to commercial level.
"Our strategic goal is to have over 10,000 professional and commercial beekeepers along all the value chain by 2030 in Nigeria.
"We shall also kick-start a project called 'Brand My Apiculture Up' with expected training and support of the youth to have quality and acceptable international standards of our honey and hives product as well as other agricultural related products brand for local and export purpose," he said.
In his remarks, Mr David Mukomana, the President, Apimondia Regional Commission for Africa, said bees are globally recognised as major boost of crop cultivation and production.
"More than a third of the food served everyday on our tables has a footprint of a bee through pollination services to crops and plants.
"Globally, nations are battling with the challenges caused by climate change.
"The effects of climate change is now equally felt across Africa with periods of heat waves and prolonged droughts being a common phenomenon. This is even affecting our food security.
"World Bee Day helps us to reflect on how best we can conserve our environment for our own benefit and the future generations.
"Beekeeping has been identified globally as one of the strategies that can be adopted to help conserve the environment.
"Beekeeping projects have seen communities protecting their natural environment in order to ensure their bees have enough forage," Mukomana said.
On his part, Mr Donald Ofoegbu, the Programme Coordinator, HBS Nigeria & Lead Coordinator Alliance for Action on Pesticide in Nigeria, reiterated the need to preserve bees from extinction.
Ofoegbu, who spoke on pesticides as a major threat to bees, highlighted the dangers of pesticides to bees.
"Bees and insect pollinators can be exposed to pesticides used in agriculture or disease vector control in various ways, including direct over spraying, ingestion of contaminated pollen, nectar or honeydew, and contact with residues on foliage or flowers.
"Pesticide use has been considered to be among the top three drivers of pollinator decline in almost all parts of the world, together with habitat destruction and intensive (agricultural) land management.
"Hive products mainly honey may be contaminated from the environment, beekeeping practices and pesticides.
"Pesticide residue in honey can happen when bees in search nectar and pollen when they visit crops that have been treated with various agrochemicals for different reasons," Ofoegbu said.
The YFAI comprises a network of groups and individuals who are passionate about apiculture development in Nigeria and Africa with a vision to upscale youth participation in apiculture for job and wealth creation.
The World Bee Day is all about preserving the world pollinators for the development of agriculture which is one of the critical success factors to the global food security.
By Mercy Omoike