A Gombe-based environmentalist, Mr Ismail Bima, on Friday, May 20, 2022, called on all stakeholders to ensure the protection of bees and other pollinators in the country.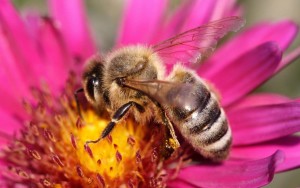 Ismail, who is the Chief Executive Officer, Jewel Environmental Initiative (JEI), an NGO, made the call in an interview in Gombe, the Gombe State capital.
He said that the call was to commemorate the World Bee Day and to raise awareness on biodiversity threats, promote protection for bee and other pollinators.
He said that without improving the overall bee protection, Nigerians may face severe environmental and food security challenges in view of their roles in pollinating majority of crops.
According to him, bees also help to pollinate majority of the earth's flowers and wild plants, which support healthy ecosystems to sustain humanity.
Bima lamented that, in spite of the crucial role of bees to the natural environment and food systems, the population of bees and other pollinators in the country has continued to decline.
"Today you can hardly find butterfly and other insects that we usually see anyhow those days," he said.
He said Nigerians must ensure that the ability of the earth to nurture life in all its diversity was guaranteed through good agricultural activities that supported the survival of insects.
"The indiscriminate cutting down of trees, bush burning, use of pesticides and insecticides, and climate change is causing habitat loss for pollinators.
"Some of the dangerous pesticides used on farmland due to their risks to bees, should be banned," he said.
According to him, the preservation of bee is part of effort towards achieving food security in the country, adding that with beekeeping Nigeria could improve food security and earn foreign exchange from export of organic honey.
He urged youth to harness the potentials in beekeeping to create jobs for themselves as against the norm of waiting for white-collar jobs.
"Youths with trainings can embark on beekeeping to increase the population of bees and to earn money for themselves because a litre of organic honey now sold for between N4,000 and N4,500.
"The government can leverage this to boost revenue for the nation and earn foreign exchange while creating jobs for our teeming youths," he said.
While commending Gov. Inuwa Yahaya of Gombe State for planting trees to create an environment conducive for bees to live, Bima urged Nigerians to continue to plant more trees, especially during the wet season.
World Bee Day is marked annually on May 20 to raise awareness about the essential roles bees play in supporting people and the environment.
The first celebration of World Bee Day took place on May 20, 2018, having been unanimously approved by the United Nations General Assembly in New York in December 2017.
The Day also highlights growing threat the bee and other pollinators face and how such threats can adversely impact food security, nutrition and entire ecosystems.
This year, World Bee Day is being celebrated with the theme "Bee Engaged: Celebrating the diversity of bees and beekeeping systems".
By Peter Uwumarogie