The World Bank has reiterated its commitment to ending extreme poverty and reduce inequality on the universe.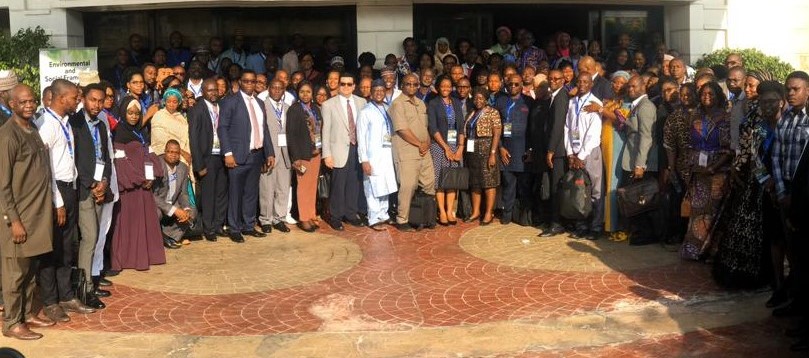 Majed Hamed, World Bank Lead Regional Safeguard Coordinator, made the submission in Lagos on Tuesday, December 10, 2019 during the opening of the Capacity Building Workshop on the New Environmental Safeguards Framework (ESF) organised by the World Bank Nigeria Country office in partnership with the Federal Government's Nigeria Erosion and Watershed Management Project (NEWMAP).
The four-day workshop, it was gathered, provides an opportunity for participants to gain an understanding of the Environmental and Social Framework (ESF), and further enhance portfolio projects approach to Environmental and Social Impact Assessment and Resettlement Action Plan report writing.
Hamed said: "The World Bank Group's mission is to end extreme poverty and reduce inequality in the world, and this new framework will be a critical factor in helping us reach those goals."
"These new safeguards will build into our projects updated and improved protections for the most vulnerable people in the world and our environment. We also will substantially increase our financing of the safeguards to make sure this works as intended – with enough funding for both implementation and building capacity in countries so that they can play a more active role in protecting people and the environment."
He explained that, strengthening national systems in borrowing countries is recognised as a central development goal by the World Bank and most of its shareholders. In line with this goal, the framework places greater emphasis on the use of borrower frameworks and capacity building, with the aim of constructing sustainable borrower institutions and increasing efficiency, he added.
The new framework which became effective early 2018, is part of a far-reaching effort by the World Bank Group to improve development outcomes and streamline its work, officials disclosed.
Speaking at the opening ceremony the Director, International Economic Relations (IER) Department, Federal Ministry of Finance, said the framework brings the World Bank's environmental and social protections into closer harmony with those of other development institutions, and makes important advances in areas such as transparency, non-discrimination, social inclusion, public participation, and accountability, including expanded roles for grievance redress mechanisms.
The Director, who was represented by another Director in the Ministry, Mr. Dabola Paul, noted that the ministry would continue to work with the World Bank and other development partners in the country not only to ensure rapid socio-economic development, but play a more active role in ensuring projects implements the required safeguards measures in protecting people and the environment."
According to Dr. Amos Abu, NEWMAP Task Team Leader, "the new framework embodies the World Bank's commitment to environmental and social protections and responds to new and varied development demands and challenges that have arisen over time. The experience and capacity of many borrowers has improved and our requirements have been updated to reflect the realities of today. The framework is designed to boost development outcomes in the bank's projects by placing strong emphasis on sustainability, responsible use of resources, and monitoring and evaluation."