A three-day joint World Bank/FAO Appraisal Mission to the Nigeria Erosion and Watershed Project (NEWMAP) for Additional Financing (AF) commenced on Thursday, April 26, 2018 in Abuja. The mission is to ascertain readiness for implementation, agree on a clear implementation timeline and prepare for negotiations.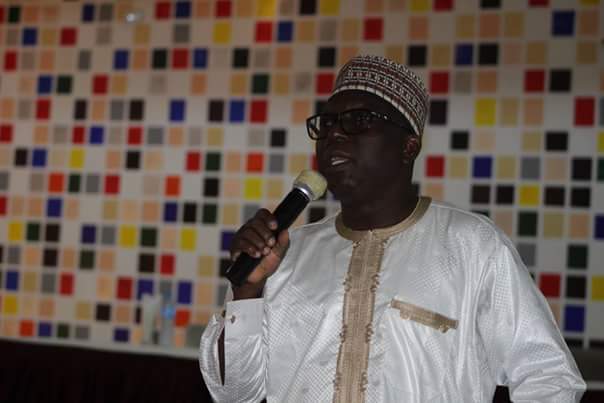 Some 19 NEWMAP participating states and Environment Commissioners in such states, state Newmap Project Coordinators and their key personnel are in Abuja working with the Supervising Ministry of Environment and Federal Project Management Unit (FPMU) on the modalities and specific project activity plans for the additional financing.
The multi-sectoral and multi-scale programme having the Project Development Objective (PDO) to reduce vulnerability to soil erosion in targeted sub-watersheds came into effectiveness in September 2013 with an initial seven south-eastern states of Abia, Anambra, Cross River, Ebonyi, Edo, Enugu and Imo (now referred to as first mover states) with acute gully erosion  challenges. The project addressed 21 active gully sites across the first mover states for remediation.
The progress recorded by these initial seven states led to the attraction of other states and, in September 2015, additional seven states – Delta, Gombe, Kogi, Kano, Plateau, Oyo and Sokoto – joined the project having met the necessary selection criteria.
The third batch of states includes Akwa Ibom, Borno, Katsina, Nasarawa, and Niger, thus making a total number of 19 states in the project.
Five years thereafter, the 21 sites intervention is about 85 percent completion and about 682 hectares (ha) of targeted land treated for erosion with selected measures in targeted sub-watershed have been recovered. New sites have been prioritised and ranked based on risk to human life, catchment area, ease of maintenance, current structural defects, and proximity to vital infrastructure (major road, water, gas, electricity, etc.).
Alhaji Ibrahim Usman Jibril Minister of State for Environment, said: "The project is doing very well. It's a flagship project with significant impact across the country."
"For a Project designed not to exceed 11 states in its lifetime now having 19 states and still under pressure by other states, the project must be doing something right," stated Salisu Dahiru, the National Project Coordinator.
He added: "In few years of NEWMAP, 14 sub-catchment management plans have been developed in Abia, Anambra and Cross-River States. Approximately 582 hectares (ha) have been rehabilitated in the seven initial project States.
"Also, one of the newer states (Kano) has already re-vegetated about 100 ha of degraded land, while under Income Generating Activities (IGA), grants have been disbursed to 5,137 members of communities. Beneficiaries are now engaged in businesses such as livestock farming, honey production, trading (small shops), horticulture, etc. Also, about 2,035 Project Affected Persons (PAPs) have been compensated (58 percent female) and with nearly half of the approved funding for sub-grants now disbursed."
"Truly, the project has achieved great milestones," acknowledges Ambassador Fidel Ayogu, Michael Okonkwo and Donatus Njoku, who are participating states commissioners in Enugu, Anambra and Ebonyi respectively. They all believed that this category "A" project has achieved evidence based results mostly across the first seven states.
Speaking on the appraisal mission Dr. Amos Abu, the Task Team Leader of NEWMAP, enjoined participants to look at the cost and agree on what is realistic and obtainable. He commended the team for preparing NEWMAP Additional Financing and stressed that NEWMAP is a flagship project and has achieved appreciable milestones.
NEWMAP is predicated on an eight-year Strategic Investment Loan (SIL) of $508.59 million, consisting of a $500 million International Development Association (IDA) concessional loan, blended with Global Environment Facility (GEF) Trust Fund, and Special Climate Change Fund (SCCF) grants totalling $8.59 million. The Government of Nigeria's contribution would amount to approximately $150 million (the Federal Government 60% and participating states 40%).