The Centre for Science and Environment (CSE), in its recent assessment released on Monday, November 13, 2017 at the beginning of  "World Antibiotic Awareness Week", has revealed that fast food multinational companies do not have any India-specific commitments to eliminate misuse of antibiotics in their meat supply chains.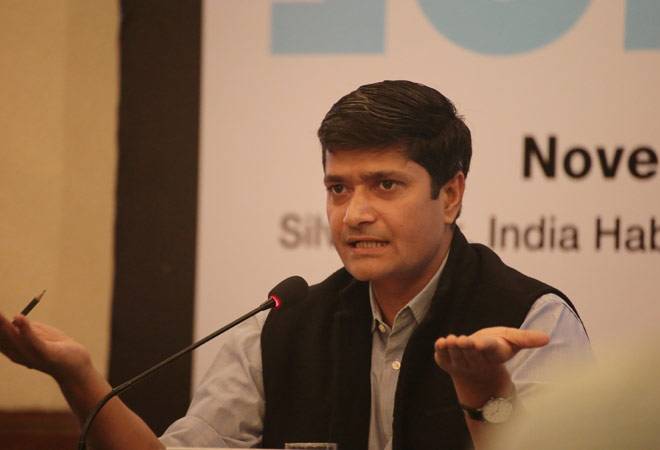 Surprisingly, as the study highlights, the global giants have made ambitious, specific and time-bound commitments in the US and other countries to eliminate antibiotic misuse, owing to growing pressure from regulators and other stakeholders. Most of these companies have an over-arching global policy that recognises the need to limit antibiotic misuse to contain rising antibiotic resistance.
"Fast food multinational companies have adopted double standards. They have come out in the open and shown commitment to stop antibiotic misuse in the US and other countries, but have not taken any concrete steps in India. They do not seem to care about the Indian consumer and are not keen to cut-down on their contribution to the rising AMR in this country," said Chandra Bhushan, Deputy Director General, Centre for Science and Environment.
The assessment notes that most companies aimed to completely stop using medically important antibiotics – identified and categorised by the World Health Organisation (WHO) into important, highly important and critically important – in their chicken supply chains in other countries. Few have planned to eliminate only the routine use, that is the non-therapeutic use for growth promotion and disease prevention. In fact, in the US, many companies have fulfilled their promise by now and several others will do so by 2018.
"McDonald's, which has over 300 outlets in India and is very popular especially among kids, has no plans of eliminating even the 'highest priority critically important antibiotics' in India at least for the next 10 years. These antibiotics are extensively used in India and must be preserved for human use. The company plans to stop using these in many countries by 2019. However, it did not respond to our queries in India," added Bhushan.
CSE said it sought response from 11 foreign multinationals and three India-based brands to understand their plans and policies for eliminating antibiotic misuse in their meat supply chains, which includes sourcing chicken, fish or other meat.
"Seven multinational brands and one Indian brand did not respond to us at all. Most of these, including McDonald's, KFC and Pizza Hut, sell chicken-based food across the country. While some others shared their practices of sourcing and testing, they did not specify any timelines by which they planned to eliminate antibiotic misuse," said Amit Khurana, Head, Food Safety and Toxins programme, CSE.
CSE recommends
Fast food companies must make ambitious, time-bound India-specific commitments to eliminate routine antibiotic use for growth promotion and disease prevention in their supply chains for chicken, fish and other meat. They must also commit to stop any use of critically important antibiotics. Following in the footsteps of their global counterparts, they should ensure third-party supply chain audits, laboratory testing for antibiotic residues and resistant bacteria, documentation of antibiotic use and commit to making these reports public.
"The fast food industry must be aggressive about stopping antibiotic misuse in India. It's their responsibility towards the Indian consumer. The multinationals should take a lead and inform consumers about their plans at the earliest; if possible, within this 'World Antibiotic Awareness Week'. There is no reason for delay," said Bhushan.
In addition, big institutional buyers such as hotels, hospitals, airlines and railways should develop policies to procure meat raised without routine use of antibiotics. Intensive industrial producers of chicken and fish must adopt practices that reduce dependence on antibiotics. The government must also make laws to prohibit antibiotic misuse.
"It is time that the Food Safety and Standards Authority of India (FSSAI) conducted regular surveillance of antibiotic residues and resistant bacteria in meat, meat-based foods and other food from animals. By ensuring labelling, FSSAI can help consumers know whether the food bought from a fast food outlet is made from meat raised using antibiotics. This can play a big role in reforming the food-animal production system and in containing AMR," added Khurana.