Chair, Gender Thematic Group, Climate and Sustainable Development Network of Nigeria (CSDevNet), Elizabeth Jeiyol, advocates concerted efforts at building smart solutions that go beyond acknowledging the gender gaps to addressing the needs of men and women equally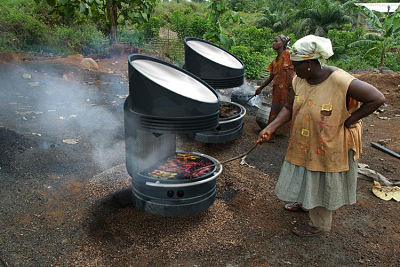 March 8 was set aside in 1977 by the United Nations' General Assembly through a resolution proclaiming it as the UN Day for Women's Rights and International Peace. The purpose of this day is to recognise the fact that securing peace and social progress and the full enjoyment of human rights and fundamental freedoms require the active participation, equality and development of women to the strengthening of international peace and security.
For the women of the world, the symbolism of International Women's Day has a wider meaning as it is seen as an occasion to review how far women have come in their struggle for equality, peace and development. It is also an opportunity to unite, network and mobilise for meaningful change.
This year's theme for International Women's Day, "Think Equal, Build Smart, Innovate for Change", addresses infrastructure, systems and frameworks that have been constructed largely in line with a male-defined culture.
CSDevNet believes this year's theme represents an invitation to find innovative ways of reimagining and rebuilding Nigeria so that it works for everyone. Having Nigerian women decision-makers in areas like urban design, transport and public services will increase women's access, prevent harassment and violence, and improve the quality of life in Nigeria.
Three years into the Sustainable Development Goals (SDGs), Nigerian women's rights and access to land, credit and education are still limited not only due to legal discrimination, but because more subtle barriers such as their workload, mobility and low bargaining position in the household and community prevent them from taking advantage of their legal rights. These problems affect their children and households without a male head are at special risk of impoverishment with no capacity to immunise their children or know how to help them survive.
Millions of Nigerian women can be extricated from the relentless cycle of extreme poverty, hunger, high child mortality rate and poor maternal health if we all make efforts to ensure that women's and girls' needs and experiences are integrated at the very inception of our governance processes and innovative technologies.
CSDevNet advocates concerted efforts at building smart solutions that go beyond acknowledging the gender gaps to addressing the needs of men and women equally. Nigeria urgently requires innovations that disrupt business as usual, paying attention to how and by whom technology is used and accessed, and ensuring that women and girls play a decisive role in emerging industries.
Achieving a gender-equal Nigeria requires social innovations that work for both women and men and leaves no one behind. From urban planning that focuses on community safety to e-learning platforms that take classrooms to women and girls, affordable and quality childcare centres, and technology shaped by women, innovation can take the race for gender equality to its finishing line by 2030.
On this International Women's Day, CSDevNet is calling on the government and people of Nigeria to make conscious efforts at involving women and girls in processes that shape policies, services and infrastructure that impact all our lives. Let us all support women and girls who are breaking down barriers to create a better world for everyone.