There is a need to strengthen existing structures to integrate women and marginalised groups participation at all levels into Nigeria's climate action.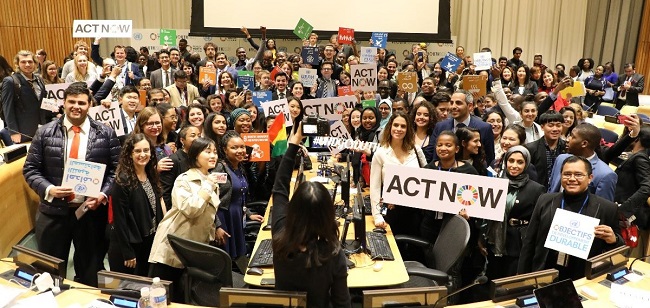 This formed one of the outcomes at the launch of the Climate Incubation Hub in Port Harcourt, Rivers State. The two-day event brought together young people to share ideas and unlock youth innovativeness in solving the global climate crises.
Speaking at the event, one of the project coordinators, Mrs. Ronke Eseka, the founder of Talent Plus Resources Initiative, stressed that women, especially young girls, are at the centre of climate challenges witnessed in Nigeria.
"Many have lost their lands and homes to climate challenges in Nigeria, especially the Northern part of Nigeria and are IDPs in their home countries. The worst affected are women and girls because they tend to be at the receiving end of these challenges.
"There must be an urgent and deliberate effort by key actors, that is government and policy makers to create enabling environment for women and girls' empowerment to safeguard the environment. Adequate financial investment and policies that are gender inclusive will bring rapid results in mitigating climate change in the nearest future," Eseka said.
Other outputs from the event focused on the lack of financial investment and technological transfer to build capacity, the call for government's proactiveness in addressing the issues of climate change across Nigeria, the implementation and enforcement of extant environmental laws and policies, as well as, creating climate awareness in new areas and increasing existing ones.
Considering that Nigeria is a member country of the United Nations Youth Engagement and Public Mobilisation workstream, the launch of the Climate Incubation Hub is said to be timely, ahead of the United Nations Youth Climate Summit and the Secretary-General's Climate Action Summit to hold in New York this September.
Sequel to the South-South event in Port Harcourt, the Climate Incubation Hub is expected to hold in the five other geopolitical regions between August 26 and 30, 2019.
By Seyifunmi Adebote