"Without women, without collective effort we cannot really restore the Niger Delta environment."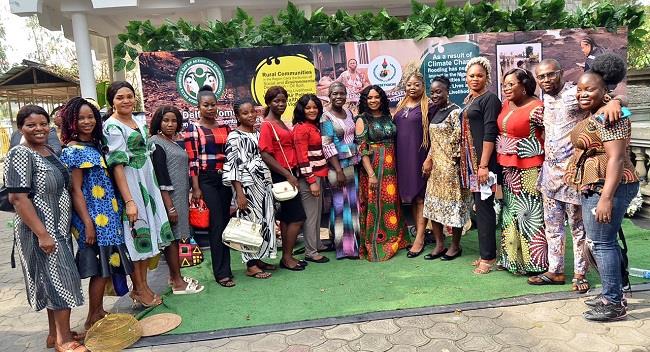 This assertion was made by Chief Emem Okon, the Executive Director of Kebetkache Women Development Centre, in a keynote address she presented to the women of Niger Delta as they gathered for the sixth edition of the Niger Delta Women Day of Action for Environmental Justice in Yenegoa, the Bayelsa State capital, on December 17, 2021.
The event was themed: "Building a Feminist Economy for Ecosystem Restoration".
"How can we adopt a development model that is inclusive, that everybody has a role to play, everybody's role and contribution is recognised, resources are allocated to everybody, and everybody is happy?" she asked.
According to her, this is an ideal situation that sounds like being impossible, but it is possible.
"It can be done; even if we don't get a perfect picture but it can be done, we can get something close to that. So, that is why we came up with 'building a feminist economy for ecosystem restoration'.
"What it means is, without the women, without a collective effort we cannot really restore the Niger Delta environment. The implication is that there is serious inequality which does not promote development and peace: and because of this fact, the consequences have manifested in various forms."
The aim of the gathering was to focus attention and discussion on the need for more gender friendly economic policies for an improved Niger Delta. The forum acknowledged that women have made positive impact bringing about change but their needs are never brought to the negotiating table.
The forum identified the need to redefine the relationship between men and women on economy, as the rivers, air and soil in the region puts the region very much in danger.
Participants lamented the fact "that government doesn't care what happens to the people hence the long time in clamping the Santa Barbara spill in Nembe. The poor state of education and health system further worsens the state of the women".
The forum also noted "that Insecurity and the attendant violence and other vices, place women, girls and children in greater danger. Oil pollution which keeps mounting without mitigation is increasing ill-health and incapacitating Niger Delta men with altered spermatozoa".
They canvassed for a new economic agenda, saying "that oil is fast losing attention, and so the need for a new economic agenda for the Niger Delta. The patriarchy has indoctrinated women into accepting abnormal situations rather than breaking barriers to push women voices, and that everyone is entitled to clean air, water and soil as fundamental rights now evading communities. That everyone has a right to food choices guaranteed by natural agriculture".
In a communiqué issued at the end of the event and signed by over 20 civil society organisations, participants resolved that:
Women should redefine and set an agenda to bring issues about women to the forefront for needed action by government and other decision makers.
Education and health sectors should be upgraded to improve opportunities for women to effectively contribute to society and reduce violence and vices.
Women should collectively raise calls for a clean environment in the region.
That mitigation of all polluted sites must be a priority and important to bring women out of economic bondage.
Women should pull together to promote natural agriculture, and that with attention back to agriculture, there is need to adapt smart ways of making the most of nature.
Deliberate policies should be put in place for women to access financial and other opportunities, and that the 10 % of the PIA host community fund should be devoted to projects that will directly benefit women in the communities.
That Niger Delta states and local governments should adopt the Gender and Climate Change Action Plan.
By Elder Dandy Mgbenwa