The announcement by the President of the United States in June 2017 that the US would withdraw from the Paris Climate Change Agreement appears to have sparked a lot of interest in how a Party can withdraw, should they decide to do so. In this piece, the United Nations Framework Convention on Climate Change (UNFCCC), attempts to clarify the basic process, while promising to update relevant information subject to developments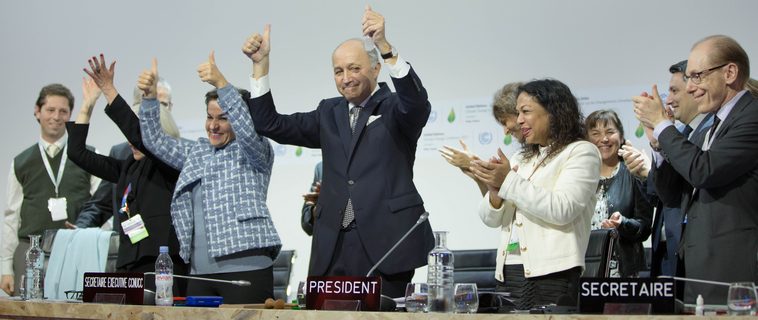 A Party to the Paris Agreement is free to withdraw and the Agreement sets out the following steps and timelines for this:
Article 28 of the Agreement states that: 1) "At any time after three years from the date on which this Agreement has entered into force for a Party, that Party may withdraw from this Agreement by giving written notification to the Depositary".
It also states that: 2) "Any such withdrawal shall take effect upon expiry of one year from the date of receipt by the Depositary of the notification of withdrawal, or on such later date as may be specified in the notification of withdrawal."
The earliest date that a Party may withdraw by giving written notification is any time from November 4, 2019 – this is the case for those who were already in when the Paris Agreement entered into force on November 4, 2016.
The Office of Legal Affairs of the United Nations, based at United Nations Headquarters in New York, discharges the functions of the Depositary and is the only office that deals with withdrawals from the Paris Agreement and receives written notifications of withdrawal.
Until a withdrawal becomes effective, the Party remains in the Paris Agreement and continues to fully participate in all activities under it.
A withdrawal may also be revoked before it becomes effective. And, of course, if a Party withdraws they are welcome to re-join: the door is always open.