The United Nations Environment Programme (UNEP) has said that it is deeply concerned by the recent sentencing of a team ofenvironmentalists to lengthy jail terms for espionage-related crimes in the Republic of Iran.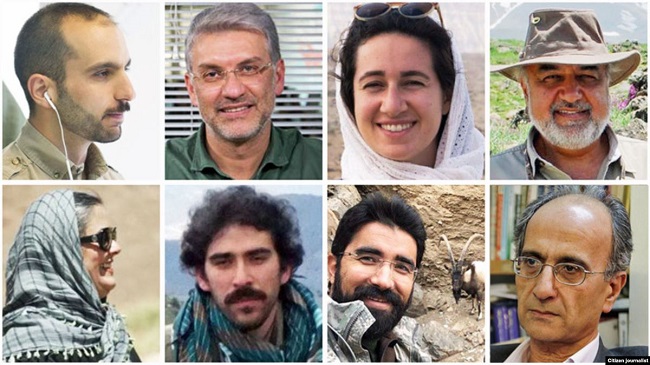 The detainees, who UNEP claims were devoted to conserving their country's wildlife, are said to have already languished in jail for almost two years. The UN body says it had earlier received information on lack of adequate access to legal counsel and representation and conveyed its concerns to relevant authorities in Tehran in the past.
In a recent statement, UNEP submits: "Wildlife conservation and environmental protection should not be considered a crime and indeed it is recognised as a public duty in the Islamic Constitution of the Republic of Iran (Article 50). It is deeply concerning that authorities have at times responded to legitimate conservation efforts of environmentalists by criminalising their actions.
"UNEP can confirm that Ms. Niloufar Bayani, one of the conservationists sentenced, worked as a consultant to UNEP between 2012 and 2017. Based out of our Geneva office, Niloufar was a much-valued colleague, deeply committed to supporting communities recovering from the environmental consequences in the aftermath of disasters.
"Towards this end, Niloufar's work took her to a number of countries including Haiti, the Democratic Republic of Congo, Sri Lanka and the Ivory Coast.
"At a time when we face serious environmental challenges, the work of environmentalists and conservationists has never been more critical for our collective future. This work is grounded in international environmental law and the United Nations' normative framework of international human rights standards and the rule of law. We now call for clemency and urge the Iranian authorities to review and overturn these sentences."
An Iranian court sentenced six conservationists to prison on Wednesday, November 20, 2019 on charges of collaborating with an "enemy state" – said to be the United States.
The defendants, part of a group of eight imprisoned environmentalists, were arrested and jailed by the elite Revolutionary Guard Corps early last year for their work tracking the critically endangered Asiatic cheetah.
The Tehran Revolutionary Court condemned six of the environmentalists to between six and 10 years in prison, while the two other defendants – Sam Rajabi and Abdolreza Kouhpayeh – had yet to be sentenced.
The eight defendants all belonged to the nonprofit Persian Wildlife Heritage Foundation, which used wildlife camera traps to track the Asiatic cheetah in remote corners of Iran's central plateau. The basic cameras, used by wildlife researchers worldwide, snap short-range images when triggered by a mammal's movement near a game trail or watering hole.
Iranian authorities, however, accused the conservationists of using the U.S.-manufactured camera models to collect classified military information.
The trial was marred by abuse and accusations of torture, according to rights groups. A ninth detained researcher, Kavous Seyed-Emami, died in custody shortly after his arrest. Prison authorities said he committed suicide – a charge his family rejects.
Iran's security establishment has long been suspicious of people and institutions that maintain contact with foreign organisations. Researchers, academics, business executives and dual nationals have all been recently targeted for arrest.