The Nigerian Conservation Foundation (NCF) says a smarter agriculture practice devoid of bush burning will promote and improve the ecosystem and biodiversity of the country.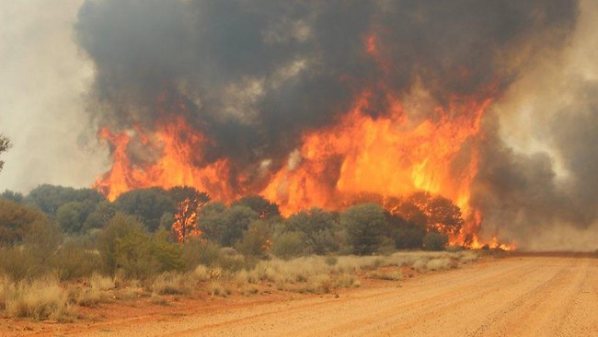 Mr Solomon Adefolu and Mr Mohammed Boyi, both NCF Lead, Climate Change Programme Officers, made the assertion in an interview in Lagos on Thursday, March 4, 2021.
They spoke on the sideline of activities to commemorate the 2021 World Wildlife Day.
World Wildlife Day is marked every March 3 to wake peoples' consciousness on the preservation of wild life.
The UN says the 2021 World Wildlife Day was celebrated under the theme "Forests and Livelihoods: Sustaining People and Planet".
It highlights the central role of forests, forest species and ecosystems services in sustaining the livelihoods of hundreds of millions of people globally, and particularly of Indigenous and local communities with historic ties to forested and forest-adjacent areas.
This aligns with UN Sustainable Development Goals 1, 12, 13 and 15, and their wide-ranging commitments on alleviating poverty, ensuring sustainable use of resources, and on conserving life land.
According to the NCF officials, bush burning violates the ecosystem and encourages extreme weather conditions.
Adefolu, who frowned at the subsisting practice of indiscriminate bush burning for crop cultivation, attributed the nation's continued experience of extreme weather conditions to constant carbon emission into the atmosphere.
He noted that one of the solutions was the implementation of the Farmers Managed Natural Regeneration (FMNR), saying it was a system of farming identified as part of a climate smart agriculture method for reducing bush burning.
According to him, FMNR entails planting of trees on the farmland with zero deforestation and bush burning.
"Bush burning negatively impacts the climate because the process releases carbon dioxide into the atmosphere causing global warming; it kills the natural nutrients in the soil and violates the earth surface.
"FMNR has been identified as part of a climate smart agriculture method for reducing bush burning incidence.
"Nigeria just reviewed its National Forestry Policy in 2020 which clearly abolishes bush burning as a farming practice.
"FMNR is an agro-ecological practice used for restoring degraded farmlands and other agricultural landscapes by planting trees alongside growing crops,'' Adefolu said.
Also, Boyi decried some farmers non-adherence to government's consistent warnings against bush burning especially during the farming period.
According to him, gas flaring has also continued to jeopardise good weather conditions in the country.
Boyi urged farmers to have a change of attitude, saying that the measure of impurities a society deposited in the atmosphere in the form of carbon would be the same it receives in form of extreme weather conditions.
By Uchenna Eletuo