The International Institute of Tropical Agriculture (IITA), in 2021, focused on achieving Nigeria's food security as well as creating income opportunities for farmers.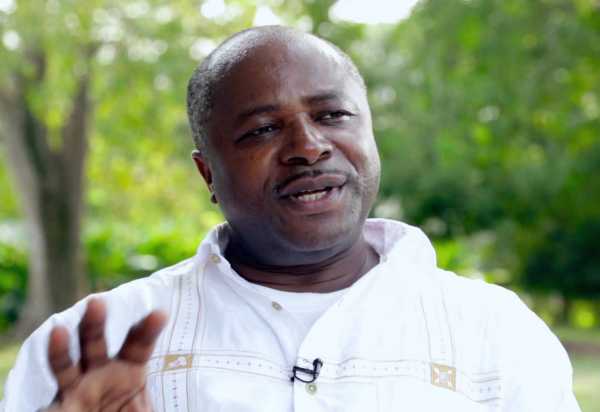 The institute, knowing the importance of food security to the growth of any country's economy, achieved its aims through its cassava/maize value chain project.
The project, with special interest in women and youth farmers, focused on Ogun and Oyo states for cassava, and Kano and Kaduna states for maize.
Though cassava and maize are two important food security crops in Nigeria, farmers recorded low productivity due to biophysical and socio-economic factors.
Speaking on the achievements of the project, the Project Manager, Dr Godwin Atser, said that 60 cassava seed entrepreneurs were developed in Ogun and Oyo states, including 35 women and 25 men.
"They bought quality cassava stems of improved varieties from IITA GoSeed and the project assisted them to establish their cassava seed fields.
"From the 2022 farming season, these entrepreneurs will be selling quality, disease-free cassava stems of improved varieties to farmers who want improved varieties that are high-yielding and disease-free.
"They will still make additional income from selling the cassava roots when they harvest; four of them are foundation seed producers and 56 commercial seed producers," he said.
According to him, the project also trained the 60 cassava seed entrepreneurs on cassava seed system, cassava seed business and weed management in order to help them take care of the enterprises.
To create jobs for young people, Atser said that the project trained 50 youths as spray service providers, distributing spray tanks and personal protective clothes to them.
He added that the youths would be offering spray services for weed control and minor farm advisory services to farmers in their various communities for a fee.
Atser said that the project engaged extension agents and trained up to 2,000 farmers on various local communities in the two states.
He added that farmers were given the knowledge of weed control, safe use of herbicides and knowledge of improved cassava varieties.
For the maize value chain in Kano and Kaduna states, he said that the project trained 200 extension agents who, in turn, trained maize farmers and helped them to tackle fall army worm, using integrated pest management approaches.
"The project trained 450 women in four local governments in Kano and Kaduna states, equipping them with aflatoxin management strategies, as farmers and as caregivers.
"The project trained 85 youths, farmer-leaders and agro-dealers on the use of PICS bag to store maize without chemicals and reduce post-harvest losses.
"They are now getting PICS bags from manufacturers and supplying farmers, while teaching them on how to use them," he said.
Also, a food safety expert at IITA, Dr Titi Falade, said that the project focused on women in aflatoxin management because food preparation from maize was, in most cases, handled by women.
According to her, women are usually the food processors, consumers and caregivers at home.
She added that maize was a staple food in Nigeria and thus susceptible to aflatoxin infestation.
The food safety expert remarked that consuming aflatoxin-contaminated maize contributed to the health burden on human and animal populations, causing liver cancer, immune suppression, growth deficiencies in children and fatalities.
"We focused on women because previous interventions never placed emphasis on women.
"Then, the vital role women play in meal preparation requires that they are aware of food safety.
"Knowledge of aflatoxin control among women is important, because they are potential conduits for aflatoxins to their fetuses via the placenta and their young children via breast milk," she said.
A farmer, Mrs Amina Tukuro, expressed gratitude to IITA for what she had learnt regarding the use of Aflasafe and PICS bags.
"We now understand the importance of balanced diet. I now know that I should not mix good and bad grains together, but that I should sort properly.
"I am grateful IITA came all the way to my remote village to bring this knowledge to us," she said.
Another farmer, Mrs Vicky Matthew, said that she learnt a lot about the stepwise process of protecting food and how to use Aflasafe.
"If we follow these steps, we will not experience the previous problems that we have had.
"I pray that we continue to use these steps properly for the betterment of our health.
"We are grateful for the training and more importantly, that women were involved," she said.
With the threat to the yield of soybean, IITA, in 2021, worked with Soybean Innovation Lab (SIL) to identify the most resistant soybean varieties to major diseases threatening production.
According to the scientists, Soybean diseases, such as Soybean Rust, Red Leaf Blotch (RLB) and Frogeye Leaf Spot (FELS), are major threats to the crop's yield and production in Africa.
IITA, therefore, piloted training programmes for farmers on fall army worm management and trained youths on different agricultural value chains and agribusiness.
By Chidinma Ewunonu-Aluko