I have been asked why I am passionate about the environment, when Nigeria has a myriad of issues we are battling with from bad leadership, corrupt institutions and lack of welfare systems to cater for the less privileged members of the society, the list goes on and on.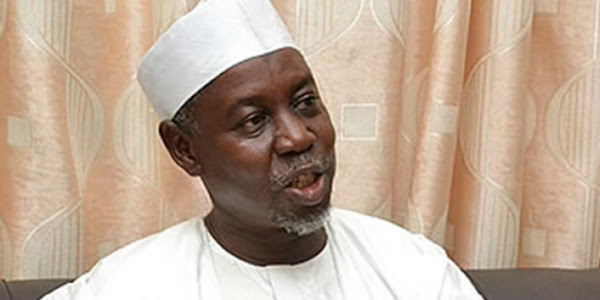 I get comments like "this environment thing is an oyinbo mentality". But, with deep introspection, one would realise that environmental issues form a big chunk of the problems of our nation. Environmental issues are vital to our survival, now and in the future. We owe generations unborn the duty to make the planet safe and sustainable for life.
Why should we be silent when there is wanton destruction of the beauty and resources of the earth driven mainly by greed and the craze to satisfy man's insatiable wants?
Why should we be silent when lead pollution in some states in Northern Nigeria is killing innocent young children?
Why should we be silent, when pollution in Niger Delta is depriving people of basic human rights such as health, access to food, clean water, and the ability to work?
In addition, gas flaring in Niger Delta is causing significant loss of revenue and energy that can be used to produce electricity that we so desperately need.
According to a 2004 World Bank report, between $500 million and $2.5 billion is lost annually through gas flaring while the natural gas currently flared in Nigeria can serve the cooking needs of 320 million people.
Why should we be silent when pollution is destroying the aesthetics of our communities and harbouring disease-causing agents such as rats causing Lassa fever; noise pollution from religious institutions, cars etc is eroding our quality of life, sleep and productivity?
Water pollution has turned our waterways to a toxic cocktail of chemicals, some factories in the metropolis dispose their wastewater into Lagos water bodies without any form of treatment. The coastal states in Nigeria have the potential to generate huge amount of revenue via tourism if our water ways are clean and safe. Clean water contributes to the recreation and tourism industry worldwide.
Why should we be silent when climate change especially in Northern Nigeria is causing desertification and drought consequently leading to low yield in crop production and high mortality rate of farm animals, this results in loss of livelihood and hence poverty?
Poverty and illiteracy are potent forces in the spread and propagation of religious extremism and terrorism such as Boko Haram. We cannot remain silent on environmental issues as they affect our livelihoods, health, security, quality of life, stability as a nation and even the future of generations unborn.
We all must be environmentalists and speak out against the abuse of the environment and man's reckless destruction of its resources.
We cannot be silent!
By Adenike Adediran